by Tom GaylordZ
Writing as B.B. Pelletier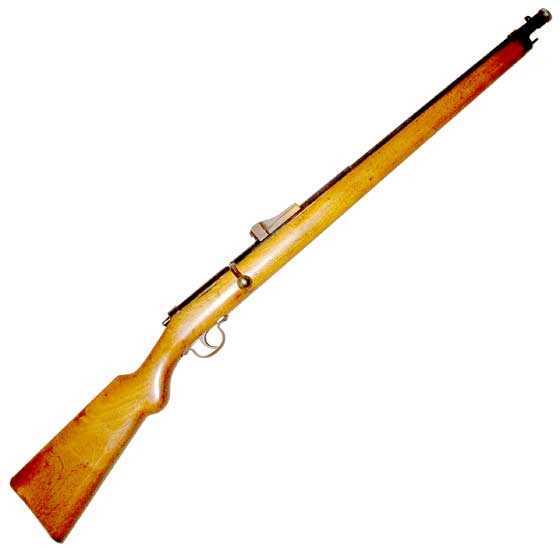 This military-looking BB gun is large and good-looking!
This report covers:
One more time
Comment 1 — clean the barrel
Comment 2 — try Marksman oversized BBs
Comment 3 — turn the shot tube to change where the balls impact
The test
Marksman BBs
4.55 lead balls
Discussion/summary
One more time
I hadn't planned to do a fourth report on the Tell BB gun, but several readers' comments and questions changed my mind. This will be a short report.
Comment 1 — clean the barrel
Reader Feinwerk said this: "It sounds and looks to me like the barrel may be fouled. Look at the nasty dark rings around the target holes. And when you described having to ram 5 of the larger sized lead balls down, after which others rolled freely, it strongly suggested to me that you cleared some debris from the bore. Any way to pull some patches through this barrel?" read more