by Tom Gaylord
Writing as B.B. Pelletier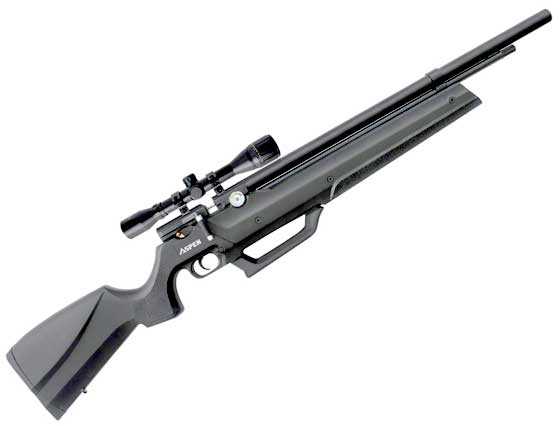 The Air Venturi Seneca Aspen precharged pneumatic air rifle.
This report covers:
Important links
Filling
Benjamin domes
Test 1
Discussion 1
Power
Back to 3600 psi
Test 2
Discussion 2
Power on low
Pumping effort
Trigger pull
Summary
Today we look at the performance of the new Air Venturi Seneca Aspen PCP. Before I get to that, though, I will remind you that in Part 1 of this report (the one on this .25-caliber Aspen) I showed the links to the first 5 reports on the .22-caliber Aspen. I'm not showing those links today because they will become too confusing. If you want to see them, click on the link to Part 1 of this report and they are all at the top of the report that comes up .
Important links
Those links are important to me because I am testing this .25-caliber rifle in the same way that I tested the .22. That test was ideal to discover the performance parameters of that rifle and it will do the same for this one. I expect to see differences today, but this test will tell us how the .25 performs, relative to the fill pressure. With that understood, I am ready to begin. read more