Spring is on the way, and it'll soon be time to head outdoors for some shooting fun. We're always working to bring you the best products to fulfill your shooting pleasures.
More Power with a Slimmer Profile
The Ravin R10X is newly upgraded with greater adjustability and more speed. Get 340 degrees of cam rotation to bring your cocked width down to a mere 6 inches. And the Ravin R5X has been given new technology improvements with a redesigned stock, next-level camo, and a fully integrated silent cocking system. See all the Ravin crossbows and accessories available here at Pyramyd Air.
Nighttime Target Practice
There have never been night-ready targets till now. Firebird 65 Bio IR targets, for use in both visible light and with night vision goggles, provide the perfect tool for nighttime target practice. They are still fully biodegradable but have been treated to reflect infrared wavelengths so you can have a better training experience in your night vision gear. Check out all the Firebird targets we have available.
New Release from SIG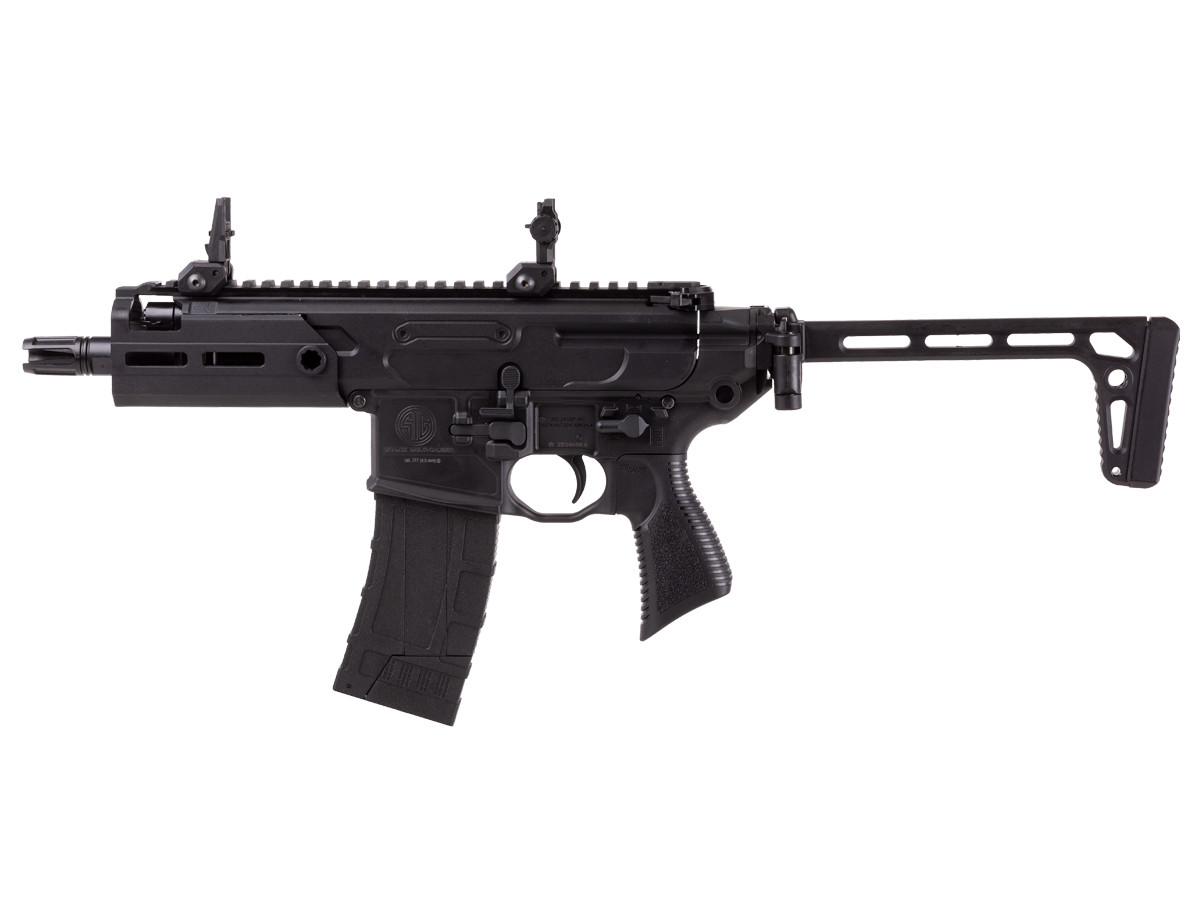 Who doesn't love a SIG, especially when they keep making them better. The SIG Sauer MCX Gen 2 is an updated airgun replica of their popular powder burner of the same name. This second-generation model shoots pellets at 545 fps from a 30-round Roto Belt magazine. Use it to economically train for the powder version, or add it to your SIG collection and shoot it for fun. The SIG Sauer MCX Rattler is a CO2 BB replica from the ever-popular MCX line. It has a minimalist folding stock and shoots a 30-round drop-free magazine of BBs at 300 fps. Use the flip-up sights or mount your favorite optic to the Picatinny rail. It's another fine specimen for your collection. And to power all these SIG replicas, they released their own SIG Sauer 12 Gram CO2 Cartridges. See all the SIG Sauer offerings we have available.
Get Your Airsoft Game On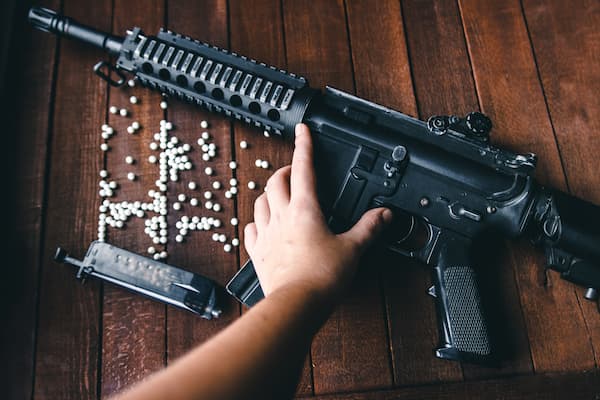 Build leadership skills, improve communication styles, and build team camaraderie. Try out battle strategies and tactics to see how they work against opponents. Or just have fun pretending to be your favorite movie hero. For all the ways you could enjoy airsoft, we've got the gear to both get you started and fill your collection.
See the full selection of airsoft rifles designed for the collector, made from wood and steel, just like the real things. These rugged airsoft rifles can take the punishment of being used in serious battle simulations and rough gameplay.
Every good rifleman needs a sidearm. Our selection of airsoft pistols fits that bill nicely. You're sure to find your favorite style. From revolvers and Glocks to the iconic 1911, we have something for everyone. And a gun is completely useless without ammunition.
Get all the airsoft ammo you could ever need from brands you can trust right here at Pyramyd Air.
Destress and Enjoy the Sun – or the Stars
No matter what shooting equipment you prefer, or whether you enjoy shooting during the day or at night, Pyramyd Air has your shooting needs covered. It's never too early to prepare for the Spring thaw when you can set up your targets and shoot your favorite airgun or crossbow. Check them out now while they're in stock. Happy Shooting.