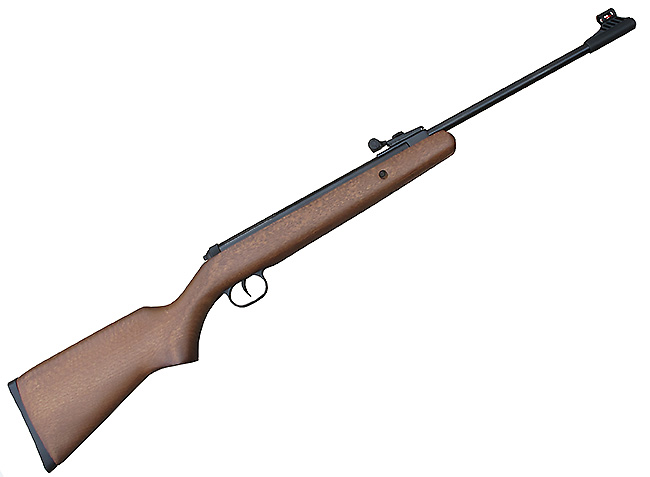 The Diana two forty.
This report covers:
Velocity
Breech seal is low
Air Arms Falcon
Shooting behavior
Discharge sound
RWS Superpoint
Crosman Premier 10.5-grain dome
Cocking effort
Trigger pull
Next
Summary
Today we start looking at the performance of the .177-caliber Diana two forty breakbarrel air rifle. Before we begin let me share my hopes with you. I'm hoping this air rifle can deliver at least 80 percent of what an HW 30 has, in terms of power, accuracy, cocking effort and the trigger. If it can I will have a new rifle to recommend to shooters on a tight budget. That was my hope for the Crosman Fire breakbarrel, but Crosman dropped it before I could complete my evaluation.
Velocity
This is the day we test velocity and other things. Let's get started. First observation—the breech seal sits low.
Breech seal is low
When the rifle arrived I examined it pretty close. I thought the breech seal stood proud of the breech, but I examine so many air rifles that I could have made a mistake. At any rate, it's low on one side now and we know what that means — lower velocity.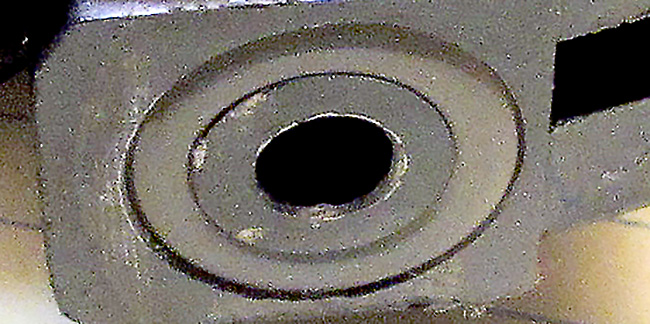 In this view the rifle is laying on its left side. As you can see, the top and left side of the breech seal, which is at the bottom and left in this photo, lies below the breech face. The bottom and right side, which is on top and at the right here, stands proud.
Seeing this, my plan is to shim this seal and rerun the velocity test. When I've done this (raised the shim) with other springers in the past, the results have been dramatic. But I will still test the velocity today so we will have a baseline to compare to.
Air Arms Falcon
The first pellet I'll test is the 7.33-grain Air Arms Falcon dome. This pellet was considerably faster than other pellets in the HW 30S. In the two forty ten Falcons averaged 561 f.p.s. The low was 559 and the high was 563 f.p.s. for a 4 f.p.s. spread overall. I would be pleased to get such a tight spread after a tune, to say nothing of a rifle right out of the box! Sure it's not that fast but remember — this is a rifle for youth and also remember that it has a breech seal with which we have yet to contend.
At the average velocity the Falcon pellet generated 5.12 foot-pounds of energy at the muzzle.
Shooting behavior
The rifle fires with a smooth shot cycle. I can feel just a little vibration, but it dissipates quickly.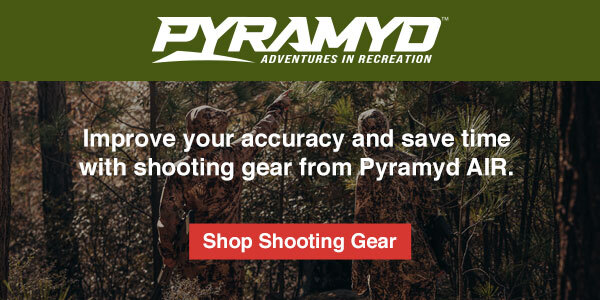 Discharge sound
The discharge was 87.5 decibels. That's quiet enough for most small back yards.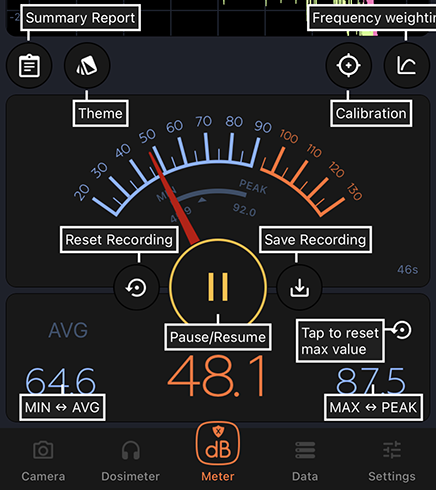 RWS Superpoint
Next to be tested was the 8.2 grain RWS Superpoint. This pellet averaged 532 f.p.s. from the two forty. The low was 522 and the high was 537 f.p.s. — a spread of 15 f.p.s. While that's a lot more than the Falcon, it's still very good for a new springer.
At the average velocity the Superpoint pellet generated 5.15 foot-pounds of energy at the muzzle.
Crosman Premier 10.5-grain dome
The final pellet I tested was the 10.5-grain Crosman Premier dome. Ten of them averaged 416 f.p.s., with a low of 409 and a high of 423 f.p.s. That's a 14 f.p.s. spread from low to high. So all three pellets displayed a tight spread, with the Falcon being the leader.
At the average velocity the Premier pellet generated 4.04 foot-pounds of energy at the muzzle.
Cocking effort
What does it take to cock the two forty? My scale measured it at 18 pounds. The needle sat at 17 pounds for most of the cocking stroke and only hit 18 at the end. This is definitely an all-day plinker!
Trigger pull
The non-adjustable trigger is two stage. Stage one takes 7.1 ounces. Stage two, which is very crisp releases at 5 pounds 10 ounces on this rifle. That surprised me because it felt lighter. No doubt the crispness of the second stage release was what made me think that.
Next
After today the next thing we do is shim that breech seal to see if it makes a difference. I think it will, though how much of an increase I can't say. This is still a low-powered air rifle.
While I'm at it I plan to remove the stock and see what I can do with the trigger. If possible I'll lubricate it and see if I can lighten it a bit. I said it is crisp, but it is heavy, too. I have to admit that. It would be nicer if two pounds of trigger pull were removed.
After that I plan to shoot the two forty for accuracy with the open sights. And that's as far ahead as I will look. I'll reserve my future plans until I get closer to the time for implementation.
Summary
The Diana two forty is a surprising air rifle. I'm surprised that it is as nice to shoot as it is and I'm surprised that the Chinese who built it did as good as they did. This little rifle pokes a finger in the eye of those who say this level of quality can't be made for a price anymore.