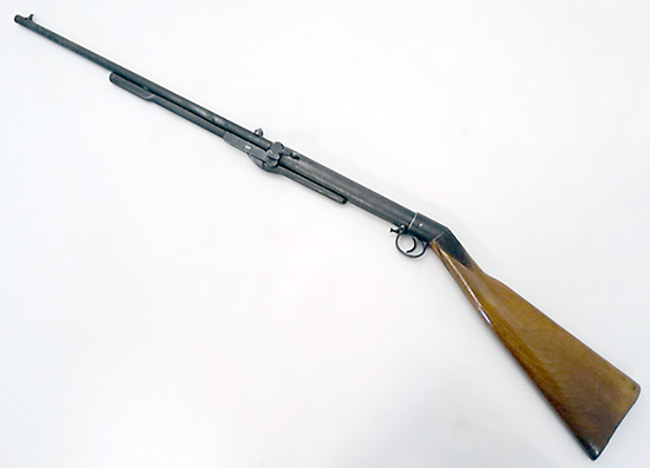 Early BSA.
This report covers:
RidgeRunner
The point
More points
Lower power
This is why…
Summary
Today we look at YOU! Well, some of you, not all. Today we look at you through my eyes and you will see what matters and what doesn't. I'm talking to those of you who are interested in maintaining, modifying and even fixing airguns.
What I'm about to tell you happened many years ago at an airgun show in Virginia. The show I refer to used to be held in Roanoke and before that in Winston Salem, North Carolina. The Roanoke show promoter, Fred Liady, had passed away and Davis Schwesinger from Pine City, New York, had taken over. The show was held in the Moose Family Center, just southwest of Roanoke.
RidgeRunner
It was this show at which reader RidgeRunner and I met. He had to drive all the way from his home in western Virginia while I just breezed in from Texas. His trip took four whole hours, as I recall. Mine took 17 hours over two days.
Anyhow this big guy walks over to my table and introduces himself. He wants to park his FWB 600-series single stroke target rifle on my table to try and sell it because it was just too nice for him to have. My buddy, Mac, looked at that rifle and knew he had to have it, so he sold a bunch of FWB 300s to raise the cash. I don't remember all the details of that deal but I'll never forget the details of the one RidgeRunner made. He saw a strange underlever air rifle on a guy's table and would I please go over and look at it for him? I did and I saw an early BSA underlever. What did RidgeRunner want to know?
Well, the owner was selling it for a very low price but he told RidgeRunner that it needed some work, which I thought was perfect because so does RidgeRunner! That's a joke, Yogi.
He asked me if I thought that he (RidgeRunner) could work on this rifle successfully? Well, let me see. How do I say that I haven't got a clue without insulting him? Oh, wait, I've already done that, so no problem.
I said two things. First I asked if he could change the batteries on a flashlight. And second I said if he couldn't fix it, I would buy it from him for what he paid for it.
Well, he went back to that table many times at that show and he negotiated with the dealer quite a bit. And FINALLY he bought that air rifle. My gosh, you would have thought he was at Starbucks, trying to decide between a tall and a grande.
Fast forward a couple years and old Ridgie will tell you, "Yeah, fixin' those old BSA's isn't hard at all. The things are made to be worked on."
The point
And that is my point today. Most of the older airguns are made to be worked on. They are the tractors of the airgun world, and I don't mean the turbocharged diesel tractors with air-conditioned cabs and GPS controls. I mean the Farmall F20s and the Fordsons.
Another air rifle that's quite easy to repair is the TX200 from Air Arms. Oh, yes, it is frightfully expensive. You'll probably have to give up eating to get one. Or, you could listen to BB Pelletier and look for one at an airgun show. "But BB," you say, "the closest airgun show to me is over 100 miles away!" Oh — poor you! Why don't they have airgun shows at the mall?
Just for the record I have advised literally hundreds of people to buy a TX200 and of those that did only one in all that time was dissatisfied.
More points
There are more points to be made today. Many air rifles being sold today are not made for easy maintenance. Those gollywhompus breakbarrels that break 1,400 f.p.s. sure aren't. They are made to injure and maim — at both ends!
But there are some that are made to be maintained. They do tend to be the expensive ones. So, when I'm showing you how to jazz up an HW 30S, I'm doing it so you will appreciate how that rifle is constructed.
Then along comes the Diana two forty that we are now looking at. If you have breathed on the internal parts of an airgun you will be able to appreciate what you have seen so far in the two forty. It's a 1905 BSA underlever with the lines of an HW 30 and a price that's lower than both.
Lower power
Speaking of things that are lower, the power is lower on the most of the classics that are maintainable. Many think that's a bad thing until it isn't. It isn't when they finally decide to work on one.
But not all classics are maintainable. And not all classics have lower power. The power of an FWB 124 isn't that low, nor would I pick it as a first airgun to work on. So the world of classic airguns has some to stay away from if you're looking for an airgun to fix. But the modern el-cheapos are nearly always airguns to avoid, if fixin' is on your mind — at least until you have some time on a mainspring compressor.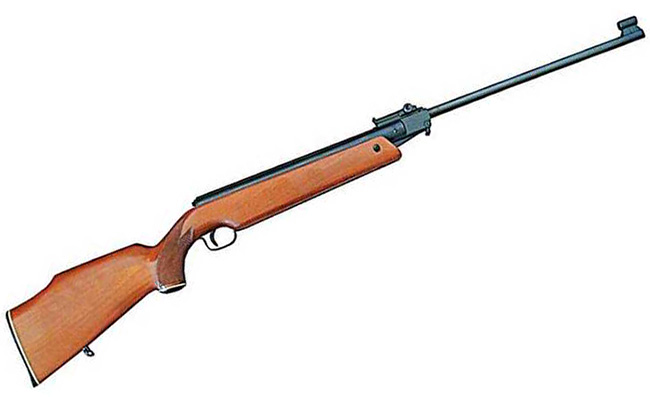 FWB 124.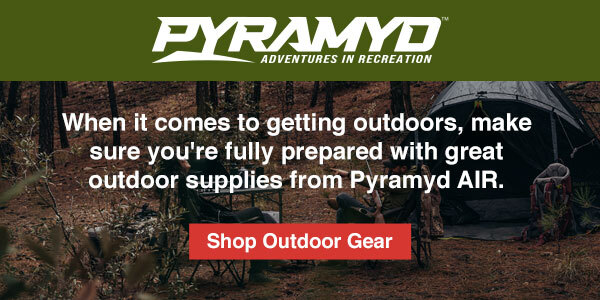 This is why…
This is why I have been showing you the insides of certain airguns recently. I can't meet all of you at airgun shows or oversee your purchases elsewhere. But I can darn sure show you what I would tell you if I could. And that is what these recent reports have been about.
Summary
If you hang around here you might learn something. It could even be something you need to learn!