This report covers:
Same as an HW 30S?
History of this rifle
Velocity
RWS Hobby
JSB Exact Express
H&N Baracuda
Discussion
Cocking effort
Trigger pull
Summary
Remember the Beeman R7 I showed you back in August? Today we test the velocity and find out what she'll do.
Same as an HW 30S?
Is the R7 the same as an HW 30S? Yes and no. Yes the barreled actions are the same and no, the stocks are different. In fact when the custom stock Steve Corcoran made for my HW 30S arrived, I considered putting it on this rifle instead of the 30S. But this rifle has a history that I thought was worth preserving.
I have read comments where some people think the R7 is a more powerful version of the HW 30. I strongly doubt that. There just isn't any reason to make it more powerful and then not make that claim in advertising. And, to my knowledge, that was never done.
History of this rifle
This R7 was made in 2002, so it's not one that Doc Beeman sold. In fact, it was sold about midway through the Marksman ownership of the Beeman company. The story I was told is that it was owned by Brad Troyer who had it tuned by Paul Watts. I got it from reader Frank Ballestreri who got it from Troyer.
I can tell you that it feels like a tuned rifle. Cocking is smooth and the firing cycle is quick and free from vibration. If I didn't own my tuned HW 30S this would be the smoothest springer I own.
Velocity
Today I'll test velocity only. I will report muzzle energy so we can compare to other R7s and HW 30s but since this one's been tuned we can never make a direct comparison..
RWS Hobby
This R7 launched RWS Hobby wadcutters out the spout at an average 642 f.p.s. The low was 634 and the high was 647 f.p.s. That's a 13 f.p.s. difference. At the average velocity the 7-grain Hobby produces 6.41 foot pounds of energy at the muzzle.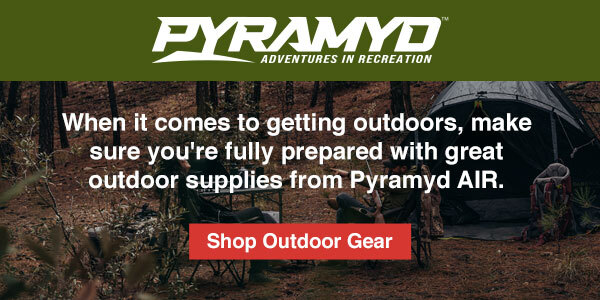 JSB Exact Express
Next to be tested was the 7.87-grain JSB Exact Express pellet. Ten of them averaged 626 f.p.s. with a low of 622 and a high of 630 — a difference of 8 f.p.s. At the average velocity this pellet develops 6.85 foot pounds of muzzle energy.
H&N Baracuda
The last pellet I tested was the 10.65-grain H&N Baracuda. Ten of them averaged 487 f.p.s. The low was 482 and the high was 508 f.p.s. That's a spread of 26 f.p.s. At the average velocity this pellet generates 5.61 foot pounds of energy.
Discussion
The power of this tuned Beeman R7 ranges between 5.6 and 6.9 foot-pounds. The power of the factory HW 30S ranged between 5.9 and 6.4 foot-pounds. The same rifle tuned with the PG3 SHO Vortek kit produced from 7.2 to 7.8 foot-pounds of energy. So it's just a bit more powerful than the factory rifle and also than this tuned R7. If we tried to compare these air rifles at any stage of tune we would be comparing apples to cottage cheese. Both rifles have now been modified, and you can see they are both in the same ballpark, power-wise, which is good to know.
Is a factory Beeman R7 a little more powerful than a factory HW 30 as I have heard some say? I don't think it is. I think the barreled actions are identical which makes the performance identical.
Cocking effort
This R7 cocks with 20 pounds of effort, as measured by my bathroom scale. That compares to the HW 30S that cocks at 23 pounds with the Vortek PG3 SHO tune kit that I installed.
Trigger pull
The R7's two-stage Rekord trigger is set to 6.6 ounces on stage one and 12.8 ounces on stage two. That compares to 6 ounces for stage one and 12 ounces for stage two on the HW 30S Rekord trigger. The triggers are the same, only the adjustments make them different.
Summary
This R7 is another great breakbarrel springer, like the HW 30S, with which we've spent so much time. It's a blast from the past that came with a conventional stock rather than the stock that comes on the current HW 30S. I think it's an iconic air rifle. What do you think?