Browning 800 Mag – Part 6
by B.B. Pelletier
Photos and testing by Earl "Mac" McDonald
Part 1
Part 2
Part 3
Part 4
Part 5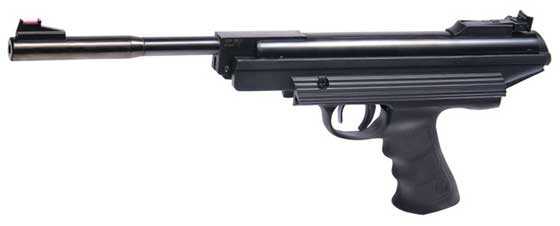 Today, we'll test the Browning's accuracy.
Well! A surprising finish to the comprehensive test of the .22-caliber Browning 800 Mag pistol. Surprising because of the strong finish the pistol made in Mac's capable hands. But I'm getting ahead of myself, so let's reel it back to the start of the accuracy test.
In part 5, Mac had tested the velocities of three pellets — RWS Superdomes, RWS Hobbys and Crosman Premiers. Now, it's time to test all three for accuracy.
RWS Superdome
If I were a skilled storyteller, I wouldn't put RWS Superdomes first in the report, but it was the first pellet Mac tried in the gun. I wouldn't put it first because it turned out to be the most accurate pellet by an enormous margin. Sometimes, things happen that way, but you don't know it for sure until you complete the test. read more