by Tom Gaylord
Writing as B.B. Pelletier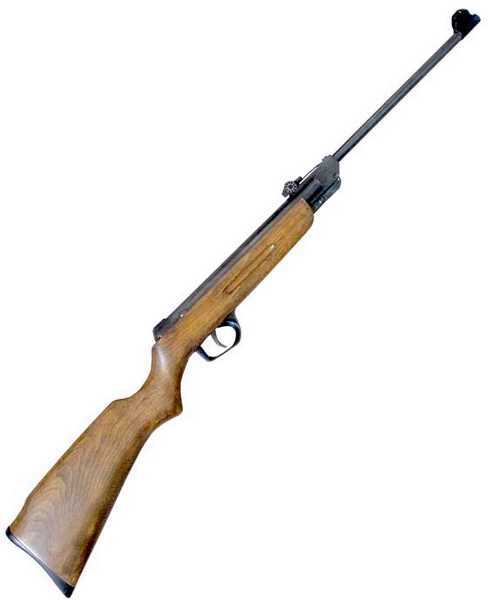 The El Gamo David is a lower-powered breakbarrel from the 1960s or' 70s.
This report covers:
H&N Finale Match Heavy
Breech seal
Pick it out
Seal is out
What to do?
Cocking effort
Summary
Today we look at the El Gamo David breakbarrel rifle's velocity. In Part One I predicted that, if the powerplant is in good shape, the David should be able to push an 8-grain pellet out at between 550 and 600 f.p.s. I have not chronographed a single shot yet, so I will find this out as you do. Let's get right to it.
H&N Finale Match Heavy
The first pellet I tested was the 8.18-grain H&N Finale Match Heavy wadcutter. The tin says they weigh 8.18 grains. I weighed five and got this:
8.2 grains
8.3
8.3
8.1
8.1
Then I shot a string of 10. Before the string started I shot 2 pellets to "wake up" the powerplant. Then I shot the string and 10 pellets averaged 480 f.p.s. The low was 464 and the high was 487, so the spread was 23 f.p.s. That's not a terrible spread for a springer, but I would always like to see it smaller. At the average velocity this pellet generated 4.2 foot-pounds. I had expected more like 5.5 foot-pounds. read more