by Tom Gaylord, a.k.a. B.B. Pelletier
Announcement: Mark Barnes is this week's winner of Pyramyd Air's Big Shot of the Week on their airgun facebook page. He'll receive a $50 Pyramyd Air gift card. Congratulations!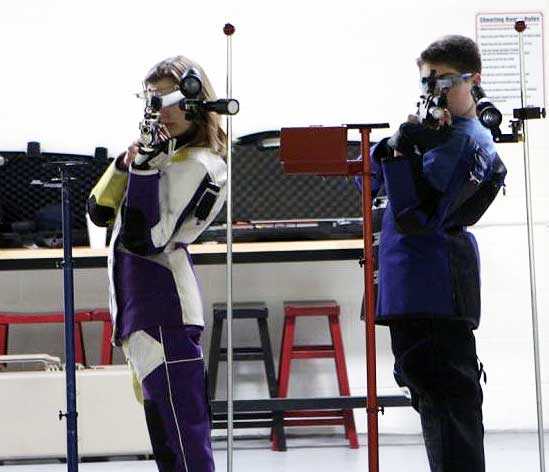 Mark Barnes is this week's Big Shot of the Week on Pyramyd Air's facebook page.
At last, we've come to the day when I get to spend your money or suggest gifts for you! Knowing what an enabler I am, you must appreciate what a rush this report is for me.
Pellet trap
I will dive right in with my first suggestion — a Champion Heavy Duty Metal trap. If you don't yet own one of these, you need one. They cost $42 when I bought mine in the early 1990s, and time is a-wastin' for you to get yours. Yes, they're pricey for what they are, but this is the last trap you'll ever need for any smallbore air rifle. It's rated to stop standard-speed .22 long rifle bullets, so you know that nothing your airguns can toss at it is going to do any damage. Mine has uncounted shots on it, and it's still in near-perfect condition — except for the paint. I've emptied about half a ton of lead from this trap over the years; and, yes, that was all melted down to be reused in cast bullets. The last 100 pounds of it is still waiting to be melted. This trap is big, heavy and hard to love — except when you've been using it for several years, and you finally realize what a tremendous piece of equipment it really is! Not for steel BBs!