by Tom Gaylord
Writing as B.B. Pelletier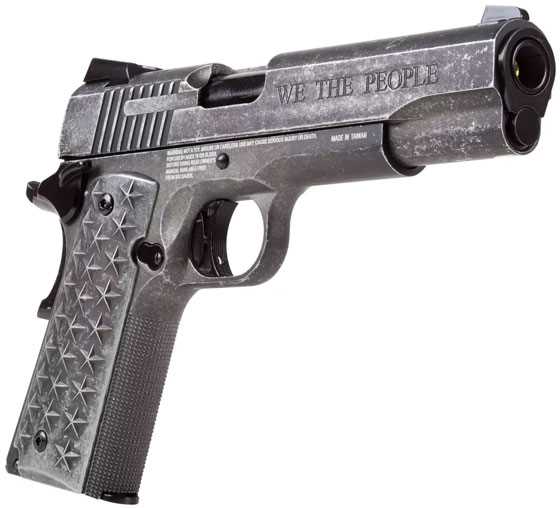 We The People commemorative BB pistol from Sig.
This report covers:
Questions answered
Velocity Daisy BBs
Cooling effect
Air Venturi Steel BBs
Blowback
Dust Devils
Shot count
Trigger
Overall impression
Today we will look at the velocity of Sig's We The People BB pistol. They rate it at 340 f.p.s., so we will see about that and also what Dust Devils do. Let's get to it.
Questions answered
Reader Shootski asked whether the sights adjust. The manual doesn't address it and I tried to move the rear sight gingerly and found it doesn't move. The factory agrees with this.
Reader Ken wondered why the magazine follower doesn't stay down like the follower on a couple of his BB pistols. I read the manual and it does mention this, so I tried it and it did stay down! The top of the follower has to raise up and get caught by the feed hole on the mag, and then it stays open. On the test pistol this sometimes take some fiddling. read more