by Tom Gaylord
Writing as B.B. Pelletier
Today's report is a guest blog from reader Rod about an economical and yet very effective pellet trap he created.
If you'd like to write a guest post for this blog, please email me.
Over to you, Rod.
This report covers:
Humble beginnings
Silent running, Gen 1
A better way
Maintenance
What will it stop?
If you shoot indoors or need a backyard-friendly way to shoot your airgun, then you've probably pondered the best way to stop a pellet. Well, I think I've found the cheapest, safest and quietest way to do just that, hands down. Don't believe me? Read on.
Editor's note:
Do not shoot a firearm into the trap described in this report. While Rod has tested it with some powerful firearms, I would not recommend it at this time. I believe a lot of additional testing needs to be done before it can be pronounced ready for firearms.
Rod shot directly into the center of the trap. Shooting at an angle may have the unexpected consequence of fully penetrating the box and coming out the other side.
Do not shoot arrows or bolts into the trap. They could deflect and unexpectedly come out the side of the box, and you won't know how much further they'll travel.
Lower-powered projectiles may not actually penetrate the box and could bounce back.
Always wear safety glasses and stand at sufficient distances to avoid rebounds.
BBs — both airsoft and steel — may not penetrate the box and could easily bounce back a considerable distance.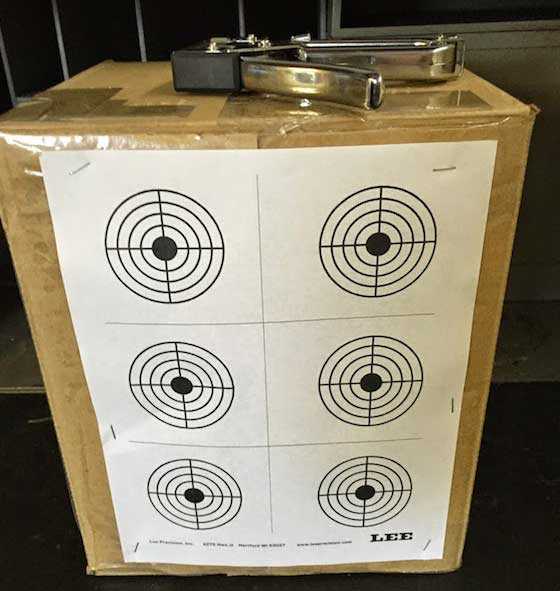 What do you get when you fill a cardboard box with a towel and some rubber mulch?
Humble beginnings
In the beginning…there was a brick wall. I have a 30-yard run down the side of my house that ends at my backyard. It's a nice place to shoot, but no one wants to shoot into a wall. You'll mess up the wall! Oh, and BBs bounce back. Ouch! Still, always remember — "Know your target, and what's behind it." read more