by B.B. Pelletier
Announcement: Here's this week's winner of Pyramyd Air's Big Shot of the Week on their facebook page. He'll receive a $50 gift card.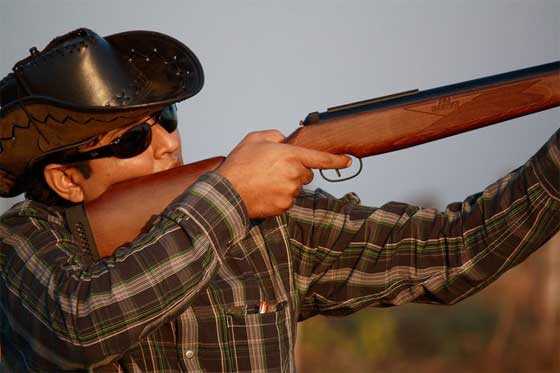 Shariq Bukhari with his Diana 350 Magnum on his farm.
Before we begin, it's time to make all of you aware of an anti-gun movement taking place in California right now. California Senate Bill 798 will change the current code so that all airsoft guns and BB guns can no longer be black. They will have to be completely clear or all red or all blue or all green.
Even if you don't live in California, this bill has the potential to affect you. Many of these guns are imported from China, Japan and Taiwan, and their ports of entry are in California. If the law passes in its current form, it will impose fines on those who distribute these guns if they aren't clear or brightly colored. If this passes, it will embolden legislators in other states to pass similar bills — and perhaps even more stringent ones. To paraphrase an old saying, as California goes, so goes the nation. read more