by Tom Gaylord, a.k.a. B.B. Pelletier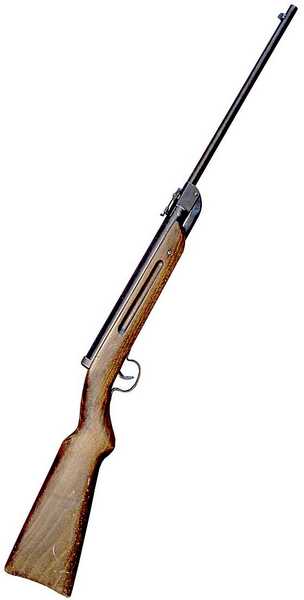 This Diana 25 smoothbore was made in World War II.
Today's blog falls under the heading, "It's not always a good idea to try everything." Back when we were exploring the Diana 25 smoothbore airgun, we saw how incredibly accurate it was with certain pellets at 10 meters.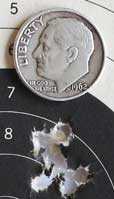 This 10-shot group of JSB Exact RS pellets was shot at 10 meters. The extreme spread measures just 0.337 inches between centers! It made us all wonder just how accurate a smoothbore pellet gun can be.
When I backed up to 25 yards, however, the groups opened up to between 2.5 and 3+ inches for the same pellet. Obviously, the pellet needs to be stabilized by both the high drag of its diabolo shape and by the spin introduced by rifling. Drag, alone, is not enough to stabilize the pellet.