by Tom Gaylord, a.k.a. B.B. Pelletier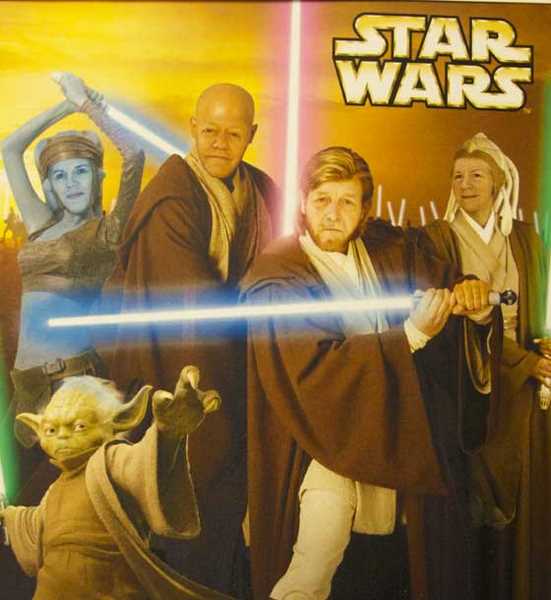 Edith and Tom (left) and Mac and his wife, Elissa, prepare to support Yoda as he carves his way through the jammed SHOT Show aisles.
Today, we have Part 2 of the SHOT Show report; but before we get into it, I want to remind you all that I'm showing you only a select smattering of the guns I saw at this show. This is, hands down, the largest SHOT Show ever for airguns. This year, nearly all companies are innovating in a big way, and the results are proudly displayed in their booths. It'll take some time for the full story to come out.
Also, the SHOT Show is a wholesale show — not a retail show. The products seen there are not necessarily ready for market, yet. Some products get put on the back burner for any number of good reasons, but after they were seen at SHOT, people expect them to be available. In fact, many people don't understand why they're not on sale the day the show closes. Well, it doesn't work that way.