by Tom Gaylord, a.k.a. B.B. Pelletier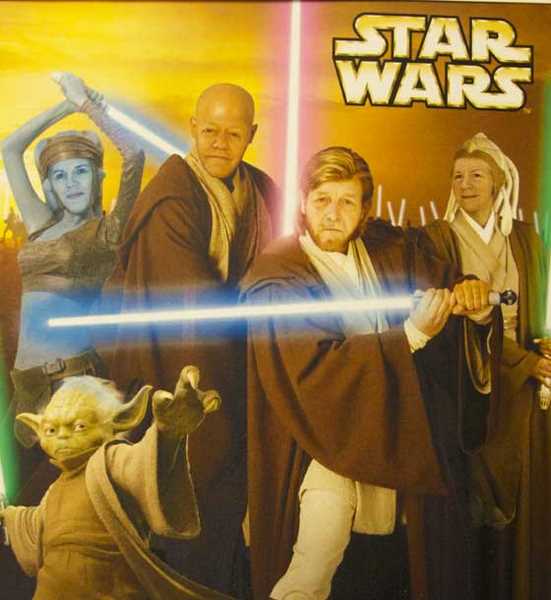 Edith and Tom (left) and Mac and his wife, Elissa, prepare to support Yoda as he carves his way through the jammed SHOT Show aisles.
Today, we have Part 2 of the SHOT Show report; but before we get into it, I want to remind you all that I'm showing you only a select smattering of the guns I saw at this show. This is, hands down, the largest SHOT Show ever for airguns. This year, nearly all companies are innovating in a big way, and the results are proudly displayed in their booths. It'll take some time for the full story to come out.
Also, the SHOT Show is a wholesale show — not a retail show. The products seen there are not necessarily ready for market, yet. Some products get put on the back burner for any number of good reasons, but after they were seen at SHOT, people expect them to be available. In fact, many people don't understand why they're not on sale the day the show closes. Well, it doesn't work that way.
As a writer, my job it to give you the best sense of when a product might become available in the coming year. That can change many times after SHOT closes, so please bear that in mind.
Crosman
I had my official tour of the Crosman products, and a couple of them were holdovers from last year. One was the butterfly hand pump that Crosman engineers have now developed quite thoroughly.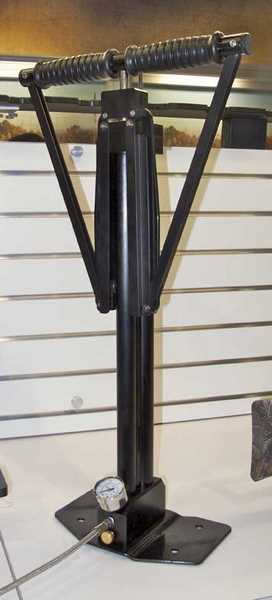 The Benjamin butterfly hand pump is now far along in development. This is a pre-production sample. Look for it this summer.
I also saw several new guns Crosman plans to bring to market. While they look very developed, I spoke to the engineer who was working with the specifications, and these are not just rebranded items.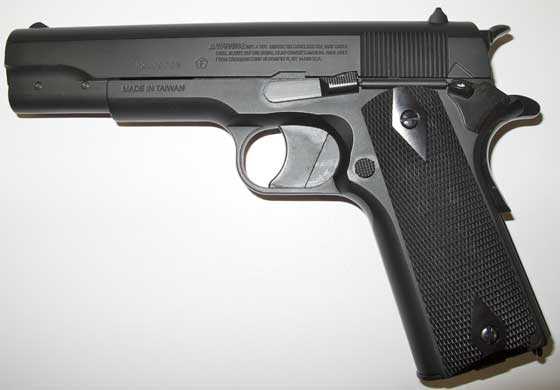 A new 1911 BB pistol will be available for testing and purchase later this year.
Gamo
I'm going to put Gamo here because their booth was difficult to navigate and understand, as far as I'm concerned. Yes, there are new models, but many of them look to be just reskinned from existing guns and given catchy brands that reflect the TV hunting shows they sponsor. The technology displays (silencer, trigger, gas spring, vibration damper) that were new in 2012 were still displayed as new for 2013, though no changes seem to have been made.
The Little Cat is a new youth model that I'll test as soon as possible. It's very lightweight and does have some plastic in key areas like the breech (it's a breakbarrel); but if it's done right, it could work. I want to see how well-suited it is for younger shooters.


The new Gamo Little Cat is a youth-sized spring rifle. Can't wait to test it!
The other airgun that piqued my interest at Gamo was their new MP-9 — a semiautomatic BB gun that resembles the Ingram submachinegun. It's powered by CO2 and looks very cool. It was displayed in such a way that I could not actually hold it — and there were no Gamo representatives available in the booth both times we visited it. So, we'll just have to wait and see what comes in the box.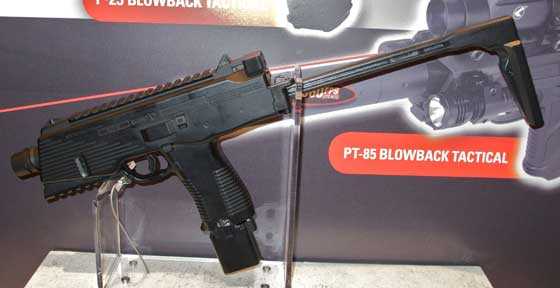 The Gamo MP9 (the sign is confusing — this isn't a PT-85 Blowback Tactical) looks like a cool new BB gun.
Other news
American Airgunner has gained a new host. Rossi Morreale, from television's Belly of the Beast and Junkyard Wars, will take the lead with the airgun show starting its fourth season. I'll be appearing in a few episodes this year, the first of which was filmed at the 2013 SHOT Show. So, I've now come full circle.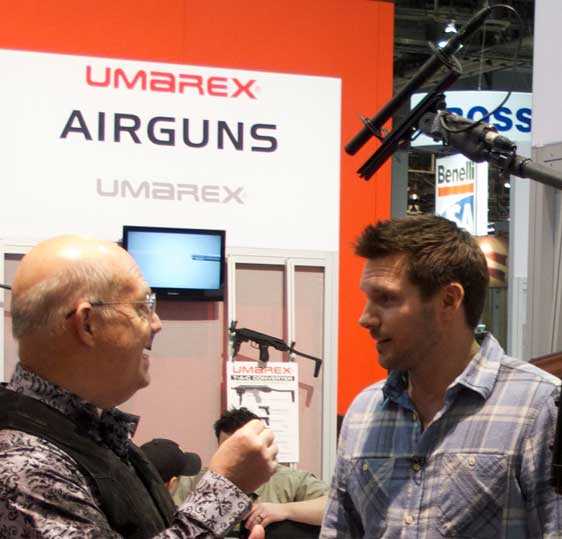 Tom meets Rossi to discuss SHOT on American Airgunner.
There's a lot more to cover, including some great new scopes from Leapers and a dynamite action target for airsoft guns. Next week.