by Tom Gaylord, a.k.a. B.B. Pelletier
Umarex did it!
WOW! They did it! Umarex did what airgunners have been asking for years! They're going to make a P08 BB pistol. Many of you will call this a German Luger; but since Stoeger owns that name, Umarex has chosen to use the official military nomenclature of Pistole Model 08 or just P08.
I was looking at the new Walther LGV when the Umarex staffer mentioned they also had a replica BB pistol in the lineup this year. My heart skipped a beat as I hoped against hope it would turn out to be the Luger, er P08, and, glory be — it was!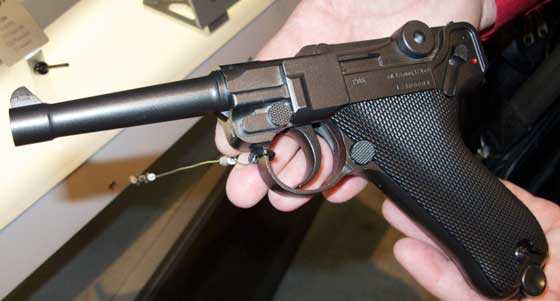 A fond wish is now reality. The P08 BB pistol will arrive this year! read more