by B.B. Pelletier
Announcement: Timothy Burman is this week's winner of Pyramyd Air's Big Shot of the Week on their facebook page. He'll receive a $50 Pyramyd Air gift card! Congratulations!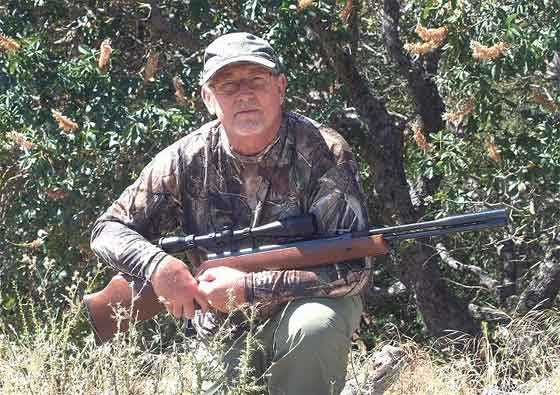 Timothy Burman is the Big Shot of the Week. He's holding his HW97K in .20 caliber.
The day before the SHOT Show opened this year was a special day set aside for the media to sample all the new guns at a range in Boulder City. There were 1,200 official registrants and another couple hundred who got in after the registration ended, plus about 500 personel running the ranges. So, for 2,000 people, each of whom fired 100-1,000 rounds, there was a whole lotta shootin' going on!