by Tom Gaylord, a.k.a. B.B. Pelletier
Announcement: Pyramyd Air's Big Shot of the Month for February is Albert Kong. He'll receive a $100 gift card. Congratulations! If you'd like a chance to be the next Big Shot, you can enter on Pyramyd Air's Facebook page.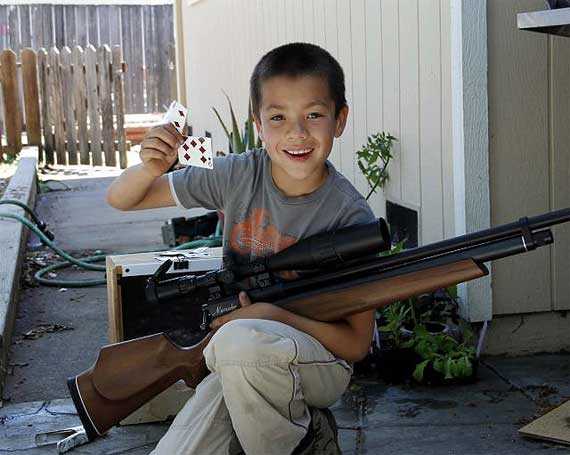 Albert Kong is the March Big Shot of the Month on Pyramyd Air's facebook page.

This past week, I was in Ft. Smith, Arkansas, the home of Umarex USA, to participate in some of the filming of the new American Airgunner television show. The show will start airing on the Pursuit Channel in July, and from what I saw during the filming, it's going to be very fast-paced and interesting. They selected Rossi Morreale as the host, and I don't think they could have made a better choice. Rossi's resume includes hosting shows like Belly of the Beast, NBC's Escape Routes and my favorite — Junkyard Mega-Wars. A former wide receiver for the Arkansas Razorbacks, he's just as nice and genuine off-camera as he is on, and he really puts a lot of energy into his work.