by Tom Gaylord, a.k.a. B.B. Pelletier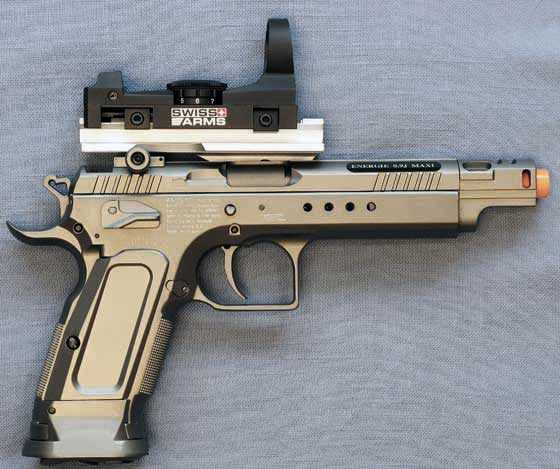 The Tanfoglio Gold Custom Eric Grauffel pistol is a competition airsoft gun in a box!
Let's look at the velocity of the Tanfoglio Gold Custom CO2 blowback airsoft kit gun. When I started the test, I discovered something unusual. The CO2 cartridge I'd loaded last week to test the gun initially had leaked down completely. That usually doesn't happen until several months have passed, so it got me wondering. I'll watch the gun and see if it happens again. I left the test today with a 75 percent filled cartridge; so if I test it again in a week and it's out, I'll know. And to answer your question, yes, I did use Crosman Pellgunoil on the tip of each fresh cartridge when I installed it.