by Tom Gaylord
Writing as B.B. Pelletier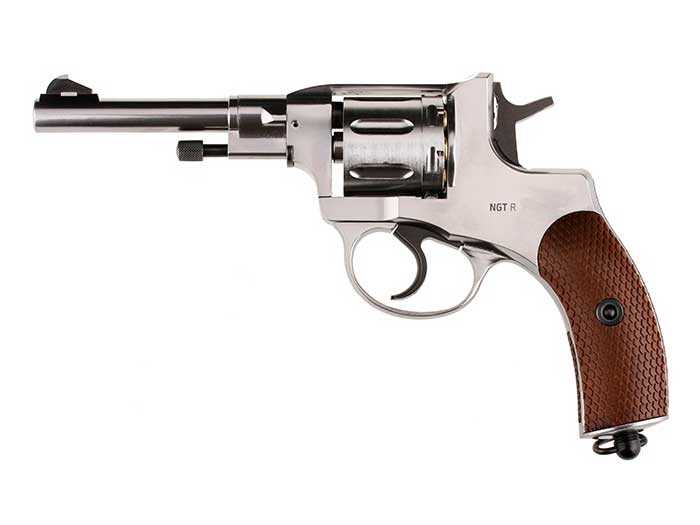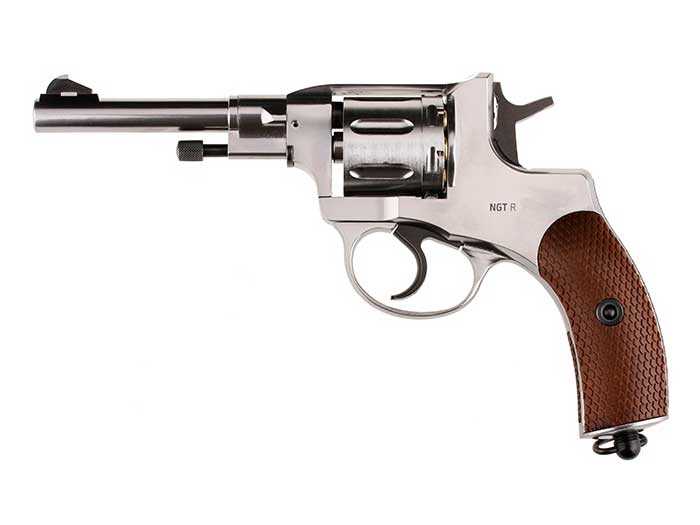 The new Gletcher Nagant pellet revolver comes in both silver and black. I'm testing a silver gun.
Before I start the report, here is an update on Edith. This thing she may have/probably has is called Guillian Barre Syndrome. It does in hours what MS does in years. It is very rare — only one case in 100,000 they say. But it is curable, where MS isn't. Or at least if the disease doesn't go away, it stops bothering the patient.
Edith has been having waves of pain and weakness attacks, followed by short recoveries. Last evening she was in a lot of pain and could not get out of bed. But her doctor is optimistic that the treatment she is undergoing will work and she'll have a full recovery. I took her computer to the hospital, but she wasn't able to look at it last night. I will see her again today and hopefully she'll be much better and able to read all you have written.