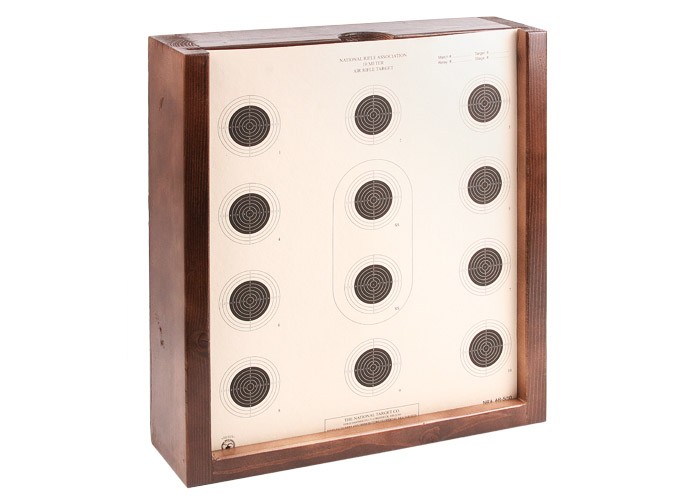 Create an online review   and share your thoughts with other customers
The most helpful favorable review
0 of 0 people found the following review helpful:
By Larry from USA on 2015-05-31 20:37:58
Things I liked: Outstanding little Pellet Stop. Really an excellent way to enjoy air gunning right in the privacy of your basement. It does have to be cleaned out periodically. I do it after each session. But it also shows you how well the pellets your using perform. At lease in the putty.
Things I would have changed: Wish is was just a bit bigger. Like 2' x 2' in size. Because it's so small I'm a little nervous about shooting at it from anything but a braced position. Shooting at from a free hand position, unless your really steady, may result in you shooting up your Basement.
What others should know: How about offering up pre-cut backers that fit it. That corrugated plastic stuff might be a little messy then paper card board.
The most helpful critical review
0 of 0 people found the following review helpful:
By Wesley from USA on 2018-03-09 01:49:27
Things I liked: The Quiet Pellet Trap performed as advertised with the ballistic Putty inside. The steel backing is a nice extra, although none of my shots have penetrated that for yet. I think removing pellets buried in the putty will be tedious. I haven't attempted that yet.
Things I would have changed: The wood frame needs to be enlarged slightly to allow a little more error when shooting at side edge bulls and top line bulls. A high speed errant pellet will splinter the wood frame.