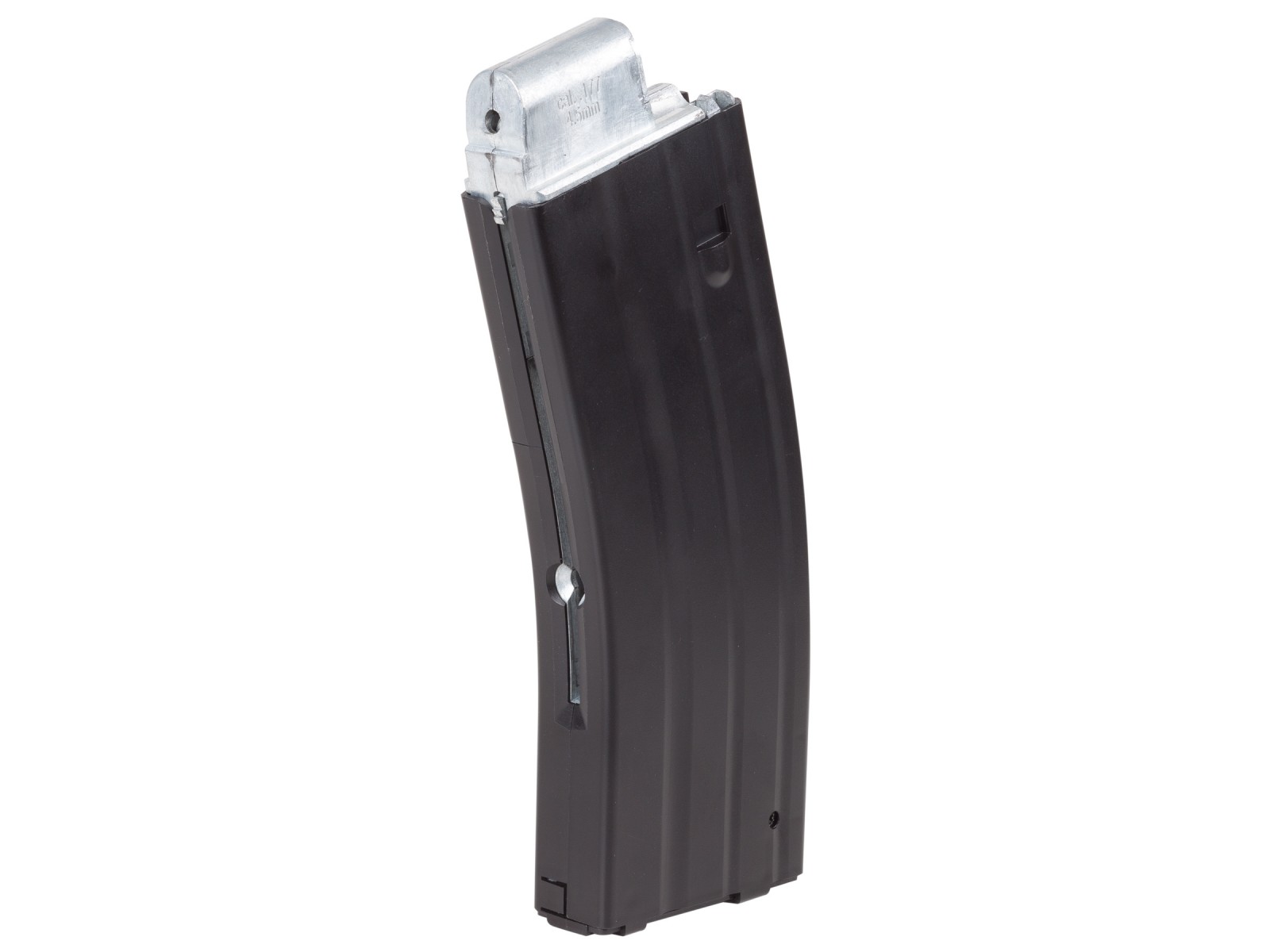 Create an online review   and share your thoughts with other customers
The most helpful favorable review
0 of 0 people found the following review helpful:
By Carl from USA on 2018-10-22 09:06:56
Things I liked: There is nothing not to like about this mag. It loads in the gun like the real thing and it is heavy as if it had a full load of the real thing in it. I have fired hundreds of rounds through my mags with no jams or miss fires at all, not one. Loading the mag is quick and easy with a speed loader.
Things I would have changed: A speed loader comes with the gun but is not with an extra mag if you buy one. I would like to be able to get an extra speed loader or at least have one to come with the extra mags.
What others should know: The mags are kind of expensive but it is worth having extras because they hold about 25 rounds and a 1 1/2 second burst on full auto will empty it. Holds 2 co2 bottles that last longer than you would think. Sooo much fun to shoot full auto.
The most helpful critical review
0 of 0 people found the following review helpful:
By Bill from USA on 2019-01-22 08:01:30
Things I liked: Excellent feel and quality. Have loaded and fired each of mine 14 times. [ 350 rounds each ]. Absolutely no problems.
Things I would have changed: The instructions say to pull the clip spring back till it catches to load. It DOES NOT have a catch mechanism. Spoke to Crossman tech and was told that there was a design change after the instructions were printed. That would this be a simple manufacturing addition and make this product much better. That's the only reason I didn't give it the full five star rating.