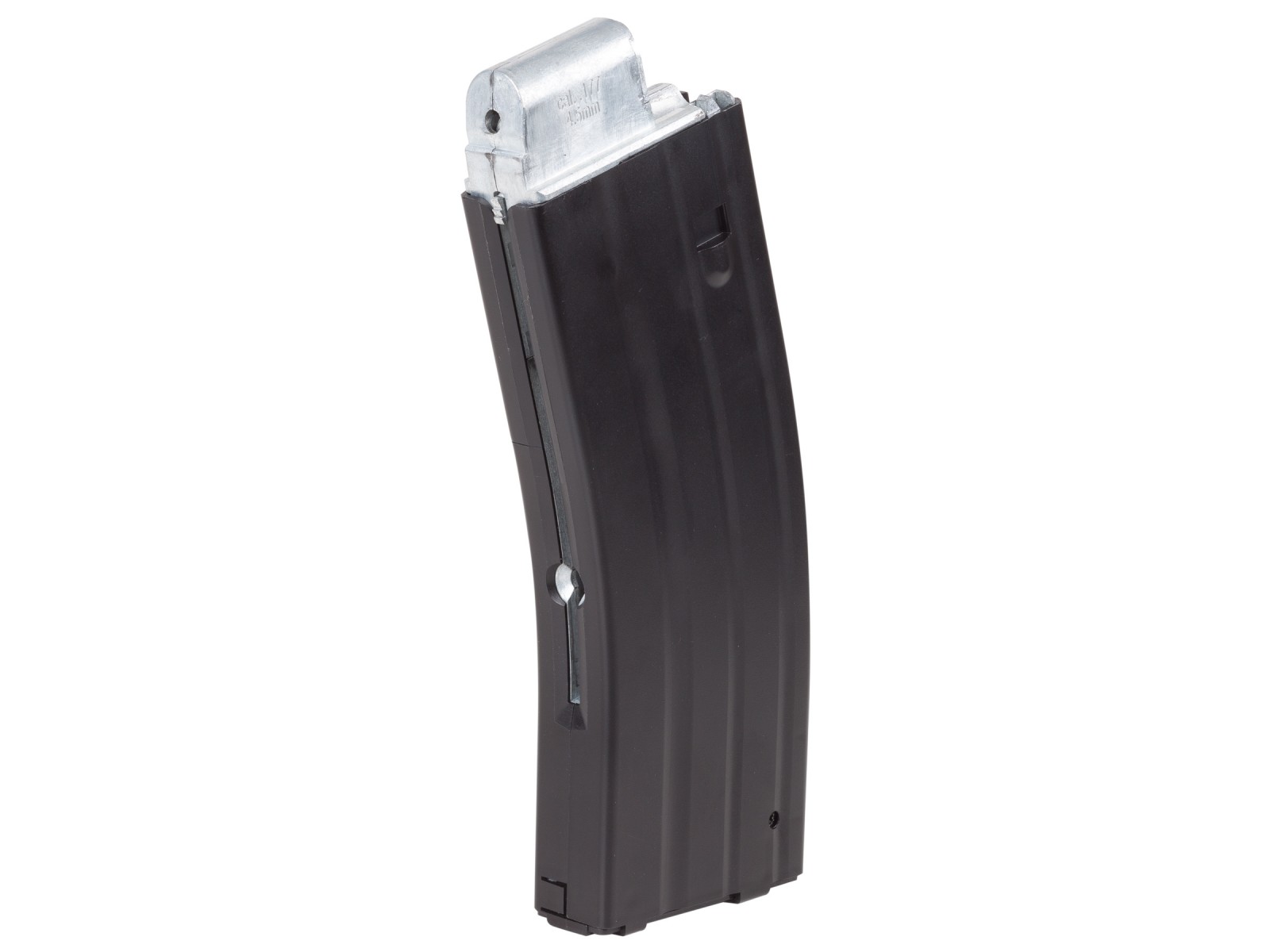 Average Customer Review
4.5
(3 reviews)
4 star

2 star

1 star
Create an online review   and share your thoughts with other customers
The most helpful favorable review
0 of 0 people found the following review helpful:
By Carl from USA on 2018-10-22 09:06:56
Things I liked: There is nothing not to like about this mag. It loads in the gun like the real thing and it is heavy as if it had a full load of the real thing in it. I have fired hundreds of rounds through my mags with no jams or miss fires at all, not one. Loading the mag is quick and easy with a speed loader.
Things I would have changed: A speed loader comes with the gun but is not with an extra mag if you buy one. I would like to be able to get an extra speed loader or at least have one to come with the extra mags.
What others should know: The mags are kind of expensive but it is worth having extras because they hold about 25 rounds and a 1 1/2 second burst on full auto will empty it. Holds 2 co2 bottles that last longer than you would think. Sooo much fun to shoot full auto.
The most helpful critical review
0 of 1 people found the following review helpful:
By James from USA on 2018-09-25 13:22:36
Things I liked: The magazine is where both the bb's and the Co2 are loaded into the rifle. It worked great until after about 500 rounds when the piercing pin became recessed into the mechanism and it could no longer pierce the Co2 cartridge. That is when it began dry firing. It seems to be the only weakness in the system. Other than that, it worked great(when it worked).
Things I would have changed: Nothing, except a little better engineering.
What others should know: It takes two Co2 cartridges. Pay attention to which side goes in first, or you will waste a cartridge.... not that I was dumb enough not to pay attention the first time(ok, maybe I was)