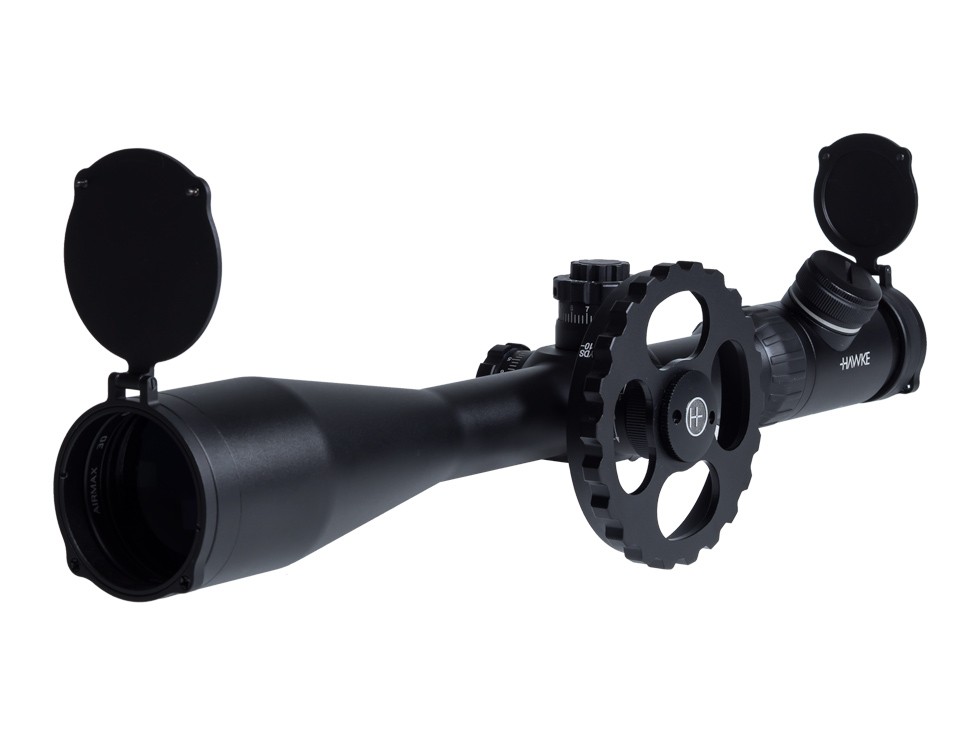 Average Customer Review
5.0
(10 reviews)
4 star

3 star

2 star

1 star
Add to Cart
Only 3 left in stock
Create an online review   and share your thoughts with other customers
The most helpful favorable review
2 of 2 people found the following review helpful:
By Jerry from USA on 2015-07-10 20:44:43
Things I liked: Scope covers are nice, glass is very clear and the retical is great.
Things I would have changed: Nothing
What others should know: I also have a sidewinder and think the glass is better in the airmax,nice scope.
The most helpful critical review
0 of 0 people found the following review helpful:
By Patrick from USA on 2017-03-17 08:23:12
Things I liked: Great clarity even in low light. The reticle is awesome and really helps in windy conditions. The illumination works well and doesn't glare the whole lens. (Unless you turn it up too high) The zero reset and twist to unlock turrets are also a nice feature. The side wheel is also a great addition and performs well. All of the extras in the box are a great addition
Things I would have changed: The turrets are a little spongy. Don't get me wrong they are definitely positive clicks. Just a little bit of play. They still function very well and stay put. Let's be honest if you bought this scope your not dialing in every shot. If you are then maybe you should exchange it for something with matching turrets and reticle.
What others should know: If you are debating buying the scope. Then you should definitely buy it you won't be disappointed. Glass clarity is top-notch from edge to edge. With great performance even in low-light conditions. The reticle is awesome and makes ease of windy shooting. The cross hairs are fine for long range precision on high magnification. Although fine the scope cam still picks them up no problem. The turrets while a little spongy. Still positive and repeatable.(box test proven) I'm a hugh Hawke fan I have 1 on all of my air rifles. This is my first 30mm and I am not disappointed. The clarity and crispness of the glass is on par with scopes that cost twice as much. I have the 1" models on my springers and everyone holds zero flawlessly. The only time I have ever had to rezero is while changing ammo. That's on a npxl 1100 and a 125th also so no easy feet. The Benji is a scope slayer! In terms of scope it has extremely heavy recoil! I have only zeroed that scope one time. Great scope great brand!