Customer Reviews for Umarex Drop Shot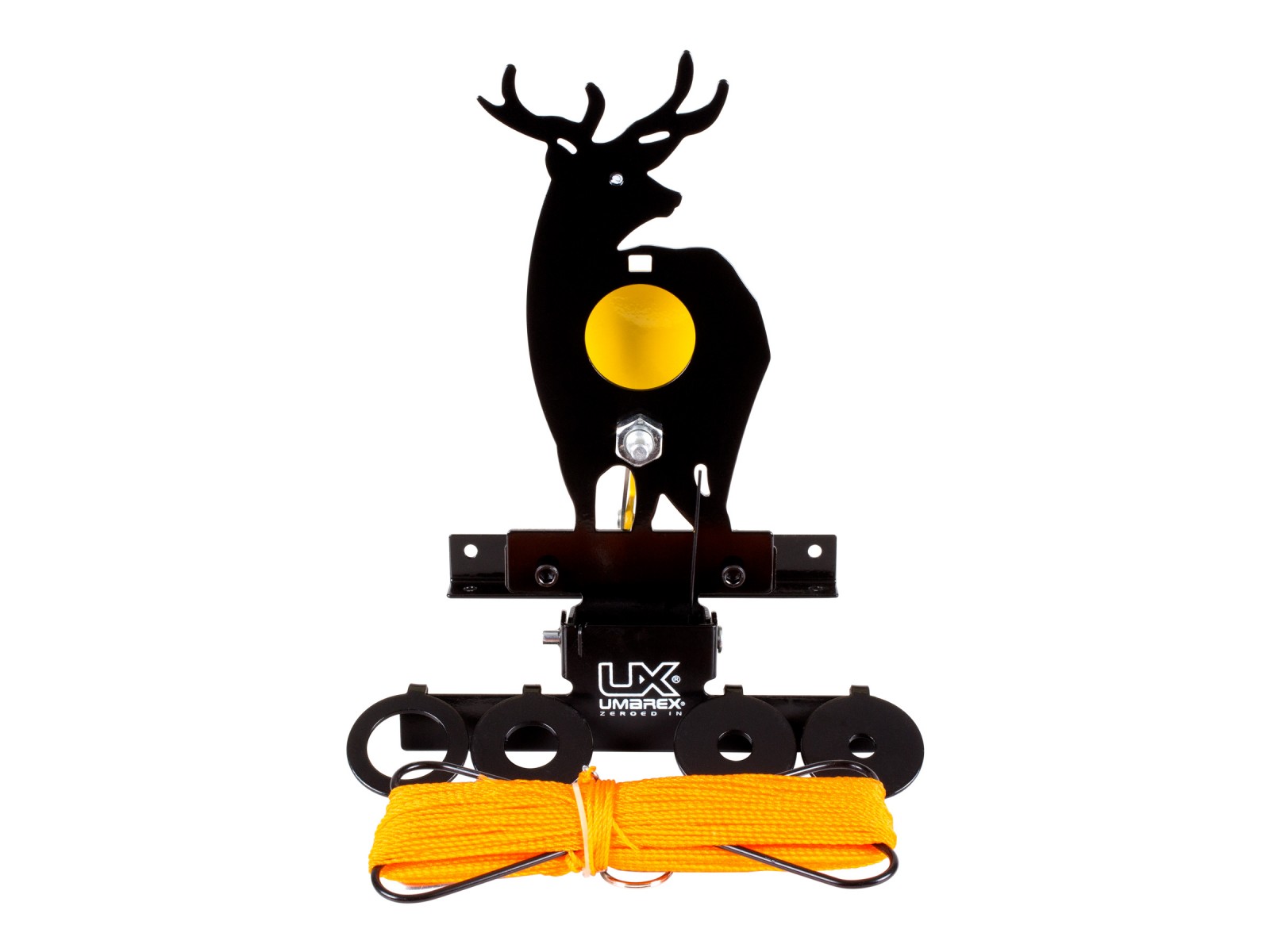 Average Customer Review
5.0
(8 reviews)
3 star

2 star

1 star
Create an online review   and share your thoughts with other customers
The most helpful favorable review
0 of 0 people found the following review helpful:
By Frank from USA on 2016-10-16 18:37:12
Things I liked: I don't think you can beat the price for what you get even through it's made in CHINA. Had to try it right away set it up on a 2" by 8" treated board 15" long. Drilled a hole in the front of the board & put a 10" pin down it so when you pull the string to reset it it doesn't move. Set it up at 40 yrds. using mid size hole. I shot a Benjamin NP2 in .22 cal. and crosman ultra mags 14.3 gr. plus a UTG 4 to 16 scope.. Hit the thing 6 out of 8 times in the yellow ring.. When you do that just pull the string to reset.. NEAT I also have the RAT>> Both a lot of FUN
Things I would have changed: NOTHING Shame it's not made in the USA
What others should know: BY ONE THEY ARE A LOT OF FUN
The most helpful critical review
0 of 0 people found the following review helpful:
By Joseph from USA on 2020-06-27 08:52:34
Things I liked: Don't abuse this target with a greater than 20FPE gun and the metal is plenty thick enough to last years. It is identical to the Gamo knock down target design and the faceplates are interchangeable. These are currently $5 less expensive than the Gamos. They use the same cheap pin and push nut fasteners that come loose and fall apart on Gamo targets with extensive use. For a competition course, they need a little hardware upgrade for reliability. I bought 5 units and some aftermarket Quality Targets faceplates for variety. If PyramydAir ever gets back to holding 15% discount sales, I'll probably buy more to complete a set for our gun club.
Things I would have changed: Change the hardware. Remove the pin and push nut hardware. The front target hinge can be rplaced with a 21/2" 1/4-20 bolt and thin lock nut. You'll have to drill out the hole just slightly. The target paddle linkage fasteners can be replaced with 8-32 1/2" bolts with regular locking nuts. The faceplates use wingnuts that can be replaced with 1/4-28 nuts. Make the hardware upgrades and you'll have reliable targets.