Air Venturi Williams 64 Peep Reviews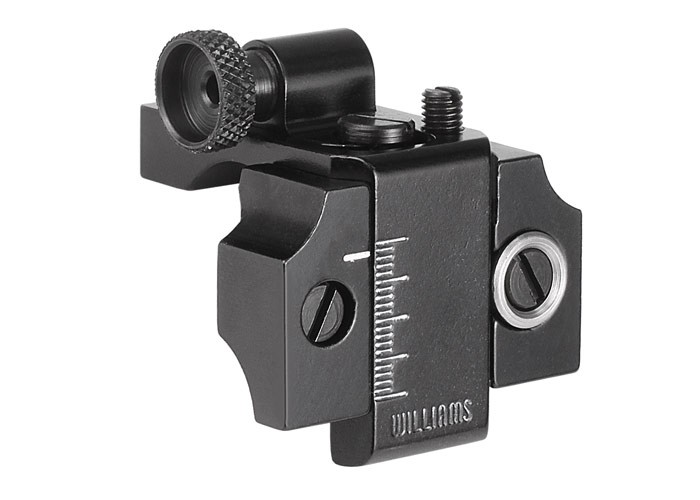 Average Customer Review
4.5
(115 reviews)
Create an online review   and share your thoughts with other customers
The most helpful favorable review
2 of 2 people found the following review helpful:
By Joseph from USA on 2010-09-10 07:49:00
Things I liked:
I like the fact that the Crosman 64 sight fits older models of Benjamin 397's despite the claim that it only fits models made within the last five years. I currently own a Benjamin Model 397 that I bought in about 1994, and I affixed this sight to it without any problems. This sight is well-made, is tiny in size, and it works very well.
Things I would have changed:
Nothing except perhaps to remove the disclaimer abot this sight fitting only Benjamin/Sheridan air rifles made in the last five years.
What others should know:
Yes, to remove the original sights on the Benjamin Model 397/392, I recommend these following actions: (1) get yourself a flat-edge screwdriver at least 1/4"-wide by about 8"-long. Also get a rubber mallet or a small ball-peen hammer. Bring these items close to you. (2) Make sure the rifle is unloaded. (3) Stand you 397 so that the stock rests on a hard surface with the barel pointing upwards. (4) Ask an assistant to hold the rifle with his/her hand located towards the front sight area. (5) Using the screwdriver and mallet/hammer, gently--GENTLY--tap one of the two rails that holds the original rear sight in place until it moves downward from its original position. You want to move this rail at least 1/2 - 3/4". (6) STOP. (7) Switch sides: tap the other rail gently so that it moves about the same distance as the first. (8) STOP. (9) Repeat these actions until both rails drop free. Make sure you gently tap the rails with the hammer and screwdriver. Failure to comply could easily result in you damaging the rifle beyond repair should you break the solder connection between the barrel and the pump chamber. SO BE CAREFUL!!!
The most helpful critical review
0 of 0 people found the following review helpful:
By mark from USA on 2015-06-20 13:49:11
Things I liked:
Technically it "fits" my Benjamin 397. The screw holes align. Unfortunately without modification it won't even get on the paper at 10 meters.
Things I would have changed:
How about not saying that it fits a model of airgun when you cannot get on the paper without major material removal. I took so much off the thing is a just a shiny metal object and it is still 6 inches high at 10 meters with several weights and types of .177 pellets.(at least it is consistently bad)
What others should know:
Based on other reviews, this obviously works well for some models. For my newer 397 it was a waste of money and my limited leisure time. Pyramyd has a 30 day return policy so be sure to try it out before that period. I should have sent the thing back after first use.