Element Optics Helix 6-24x50 SFP Reviews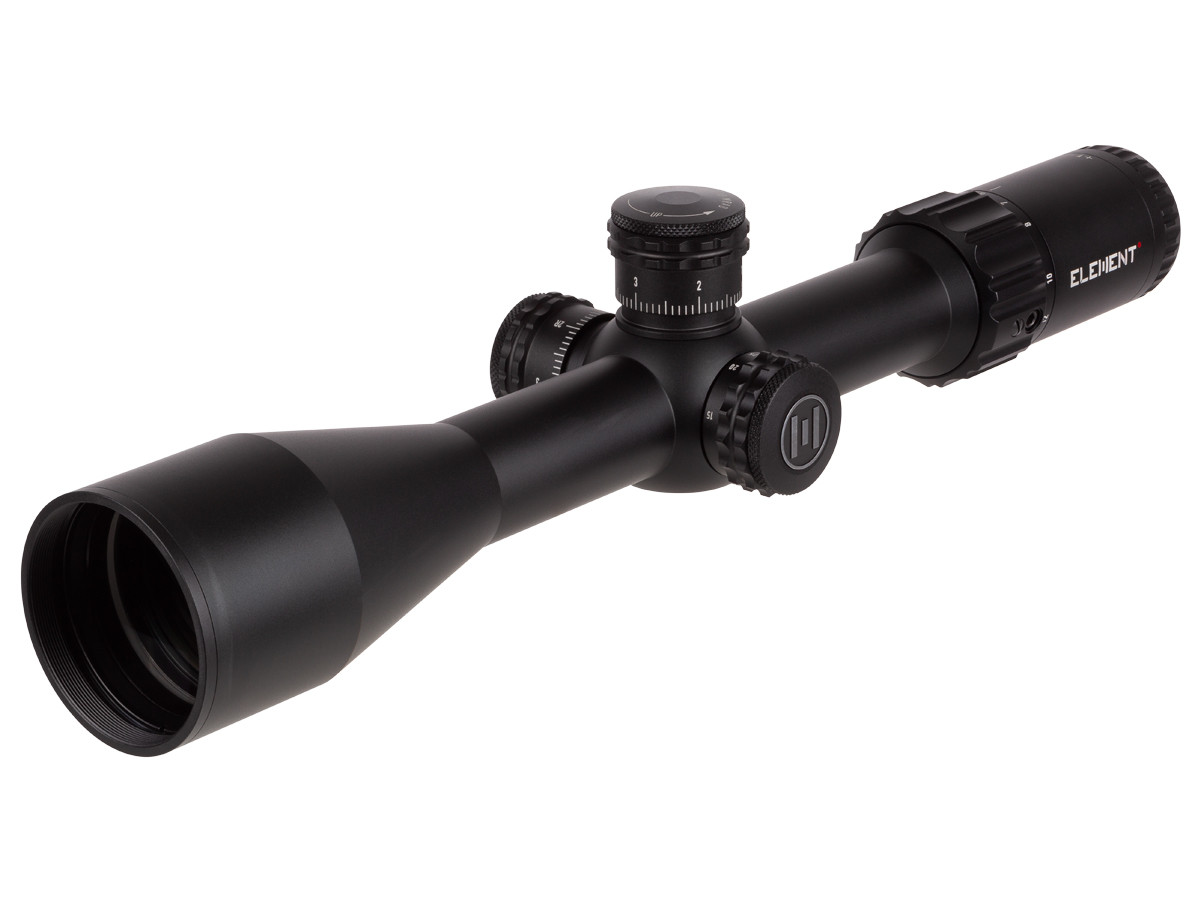 Average Customer Review
4.5
(10 reviews)
Create an online review   and share your thoughts with other customers
The most helpful favorable review
0 of 0 people found the following review helpful:
By Oliver on 2020-09-05 08:46:45
Things I liked:
glass clarity, zero stop, ease of use, reticle options and overall quality. previously wanted ffp, as my other scopes, but decided on giving this a try-DO IT...
Things I would have changed:
nothing
What others should know:
this was a pleasure to dial in. 3 shots to truly zero on my Impact. Accurate and no poi with magnification adjustments as seen in some other scopes in this price range. turret adjustments are crisp and exact making zero extremely easy.
The most helpful critical review
0 of 0 people found the following review helpful:
By Blake from USA on 2022-09-22 21:58:50
Things I liked:
Reticle looked great.
Things I would have changed:
Scope durability. Quality control.
What others should know:
First I should say I tried 2 of the SFP Helix scopes. The first one I got seemed great out of the box, crystal clear reticle. I mounted it on the rings. (I have always tightened my scope rings down very tight on all of my cheap scopes and never had a problem, I made sure not to tighten them too tight on this scope because I heard that could be bad for the scope.) After mounting I realized the focus became VERY hard to turn, it loosened up then stopped working. It was only clear at 30 yards. I tried zooming in when it was at the 30 yard mark and clear, and the zoom would make everything go out of focus. I returned it for a replacement. 2nd scope came. Focus wheel was much harder to turn. Turrets didn't click as positively as the first. On full magnification would not allow much light through. I decided to mount it anyways barely tightening the rings this time. And the focus wheel became way off. Anything past 200 yards was blurry! Save your money or buy a Hawke scope.