Hawke Vantage 3-9x40 AO, Mil-Dot Reviews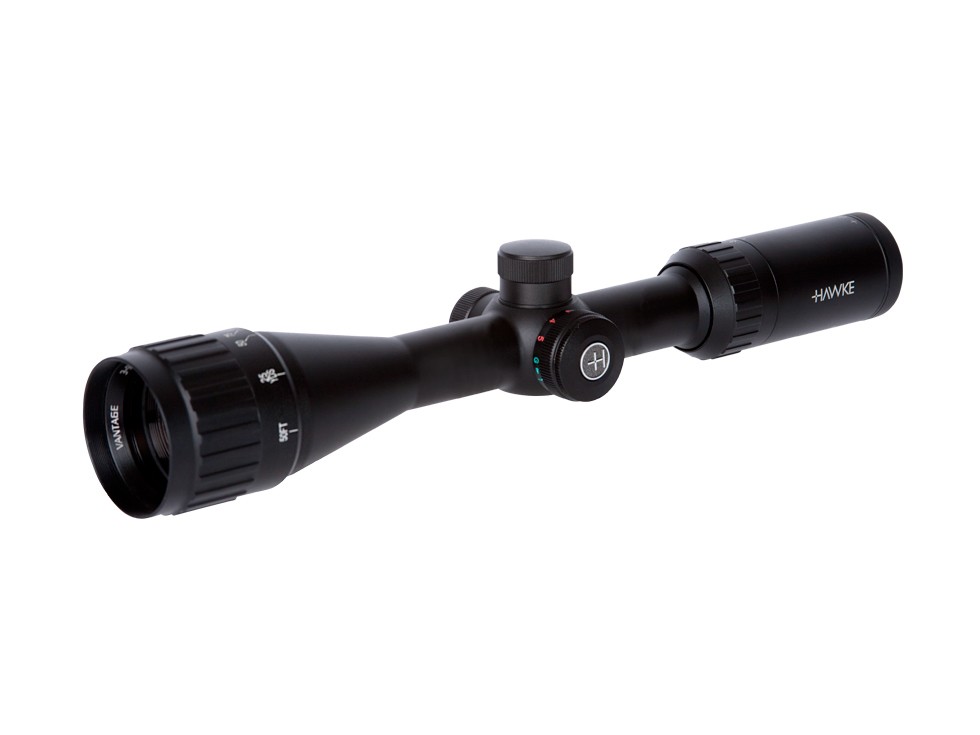 Hawke Sport Optics Hawke Vantage 3-9x40 Review
4.5
(25 reviews)
Create an online review   and share your thoughts with other customers
The most helpful favorable review
2 of 2 people found the following review helpful:
5.0 5.0
5.0 5.0
By Steven from USA on 2015-10-02 11:25:15
Things I liked:
Originally had the standard version of this scope on my Umarex Fuel .22 and bought this after getting a Hawke Vantage 4-12x50 AO IR scope for my Hatsan Mod 95 and falling in love with the IR. I wear reading glasses (I'm 52) but can't use them when I'm shooting or I can't see anything far away. This has an adjustable ocular so you can focus the crosshairs exactly the way you want them, the 3-9 magnification adjusts smoothly and the AO is right on the money and easy to adjust and sighting in took me all of about 20 minutes (I shoot groups of 5 to let the reticle settle after adjusting).
Things I would have changed:
Not a thing, Hawke makes great scopes, I don't use anything else!
What others should know:
The IR has 5 green and 5 red settings. I haven't used the red much but the green is perfect for shaded spots and tree lines where your black crosshairs start to blend in and you have a hard time seeing them. Problem solved with the green settings, they light up great and make lining up your shot way easier. I also like my scopes to sit a little farther back on my rifles, so I went to Hawke Optics and got a set of their Reach Forward 2-piece Match Mounts and just reversed them. If you want a great scope, get this one, a set of your favorite mounts and get shooting, you'll love this scope!
The most helpful critical review
0 of 0 people found the following review helpful:
3.0 3.0
3.0 3.0
By John from USA on 2022-05-23 17:26:00
Things I liked:
I works well on my AV Avenger. the lighted reticle is good for shooting against black or dark targets. Glass is Clear. Finish is good.
Things I would have changed:
inside of battery cap should not have black coating - My reticle did not light up out of box. had to tighten and internal ring and remove some black coating to get electrons to flow. they must have done my 20-20$ QA job wo checking to see if reticle lights up :-( PA - i was sad about this... its not any where near as nice as the Nikon Prostaff on my 10/22 but it is a generally good airgun Optic.
What others should know:
an adequate scope. the light up reticle is a good thing to have for shooting black centered targets.