Winchester 4x32 AO Rifle Scope Reviews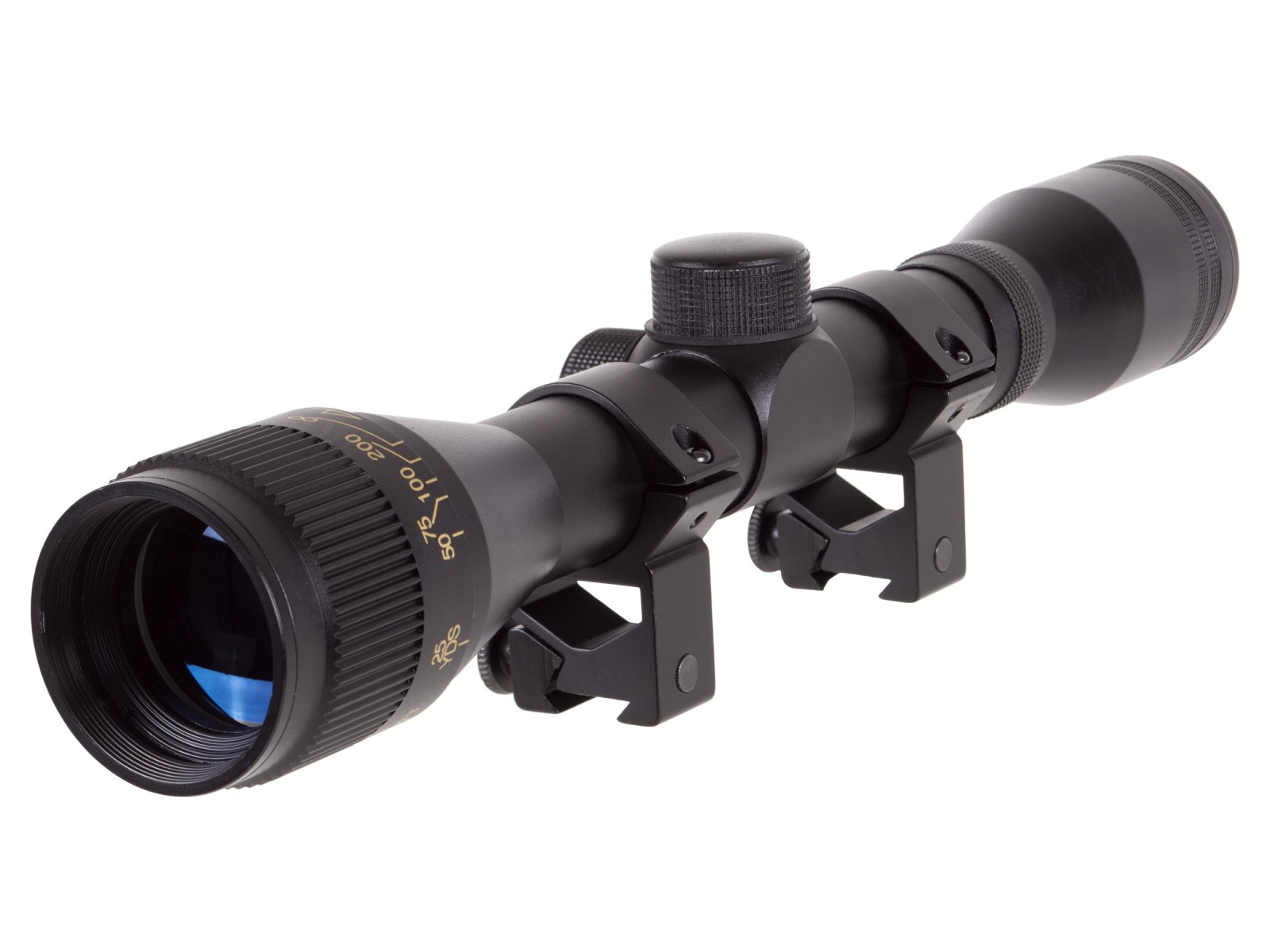 Average Customer Review
4.5
(65 reviews)
Create an online review   and share your thoughts with other customers
The most helpful favorable review
2 of 2 people found the following review helpful:
By Bruce from USA on 2013-02-04 22:48:27
Things I liked:
1/4 click adjuster knobs. Dust covers. Sharp Focus came in play after setting up the scope. There was no instruction on setup. But with a little thought the process was easly done. First mounted. then set front ring on Say 30ft. Set a target at 30ft. Loosen the eye ring and rotate as many times as it takes to get the focus sharp at 30ft. Lock the ring. then the focus at distance works pretty nice. then I bore sited it and targeted in in close then at 24 yards and at 30 yards. Easy to track Tree rats running thru the branches.
Things I would have changed:
Small instructions on how to get the focus working at a measured distance and range finder at the same time. My scope was the fuzzy image at first. It would focas with the range finder ring but the range was all wrong. Four steps: 1.Secure the scope on your rifle. 2.Set range finder on a marked distance. 3.Measure distance and place target there. 4.Loosen rear optical and ajust to sharpest image then tighten the rear optical. Now your ready to site it in.
What others should know:
Using this on my 33 year old Webley-Scott Vulcan 177. The spring in this is a shortened Winchester 1000sb. I inserted the spring into Webley-Scott Vulcan and cut it off aproximately 1.75" longer the spring chamber. It cocks now at 37.5 LBS and holds its own in power and tight groups. The Turks spring is king of springs. I have left this one cocked over night and several hours daily. It never took a set or lost any power. I found this to be the scope used on the new Winchester 1028 I had owned a Model 1000SB it was a scope killer. It took a solid block mount to stop the mount and scope from moving. Then it killed the last scope was a Centerpoint milldot tactical scope was fund for less than 12 shots. The windage Adjustment quit working. I had replaced that scope with a 4-12 Power Bushell scope with front range focus that held up very well now it is on my 22mag rimfire rifle and I think I will keep it there.
The most helpful critical review
1 of 2 people found the following review helpful:
By Alan from USA on 2014-01-04 20:24:29
Things I liked:
Clear image, nice magnification.
Things I would have changed:
Won't hold Zero. I tried this scope on my Daisy Daisy 880 and zeroed it at 10 yards. The 2nd shot was off (high) by an inch at 10 yards, so I adjusted it until zeroed again. The next shot was off by an inch to the left, so I adjusted it again until zeroed. The next shot was off to the right...and on and on... There is no recoil from the Daisy 880 and everything was tightened in place.