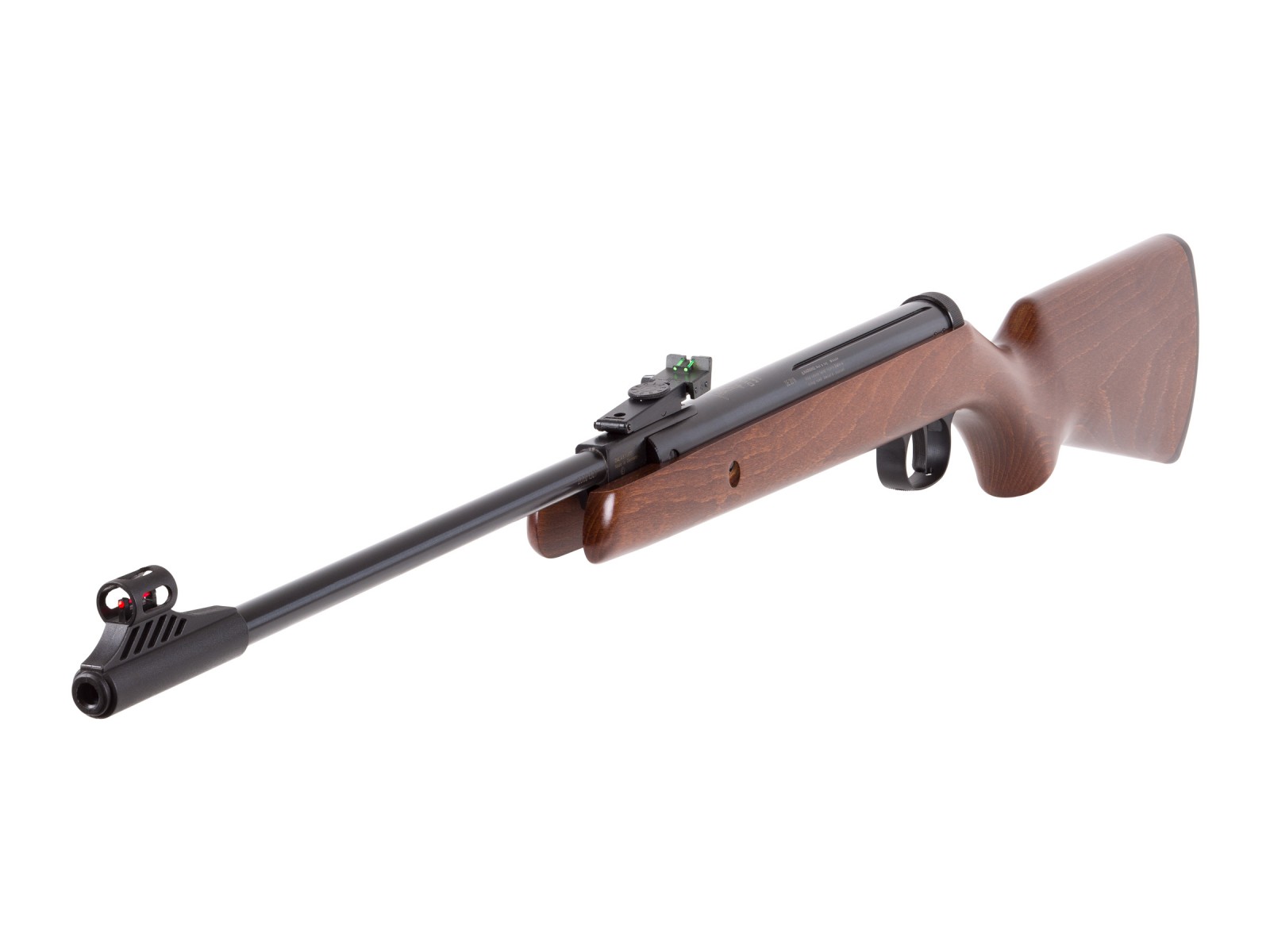 Create an online review   and share your thoughts with other customers
The most helpful favorable review
1 of 2 people found the following review helpful:
By Gary from USA on 2017-01-13 11:26:32
Things I liked: I also own a RWS Diana 24C (Carbine) T03 purchased in 2001. The 240 Classic is similar to the discontinued Model 24 but has the better T05 trigger, is much easier to cock, has a rear stock butt pad and an integrated dovetail rather than a mini riser on my 24C. I cannot comment on the sights as on both models I removed the stock sights for Action Arms Pro 5 Red Dot sights. Both the 24C and 240 Classic weigh about 5lbs 4 oz with stock sights and 6 lbs 2 oz with my dovetail rings and red dot sights. However, on the downside, my stock 24C has a max velocity of 700 fps while the 240 Classic has a max velocity of 580 fps gleaned from the 10 for $10 tests using RWS Diablo Basic .177, 7g. For me, the 240 Classic is a worthy successor to the Model 24 and a bit more accurate mostly due to the T05 Trigger.
Things I would have changed: Nothing.
The most helpful critical review
0 of 1 people found the following review helpful:
By wayne from USA on 2017-05-27 14:35:19
Things I liked: Everything seemed perfect until I started shooting it. I couldn't get better than 1" at 10 meters and couldn't do better than 2" at 20. It also wouldn't hold the same point of impact for the groups I shot. One group would be normal then out of no where it would shoot 2" lower. I tightened the stock screws and cleaned the barrel but accuracy didn't improve. So I sent it back and purchased a weihrauch hw30s. The HW30 shoot sub 1" at 20m and 1/4" groups at 10m.
Things I would have changed: All the pellets I had fit very loose in the breech