Customer Reviews for Diana 48 Striker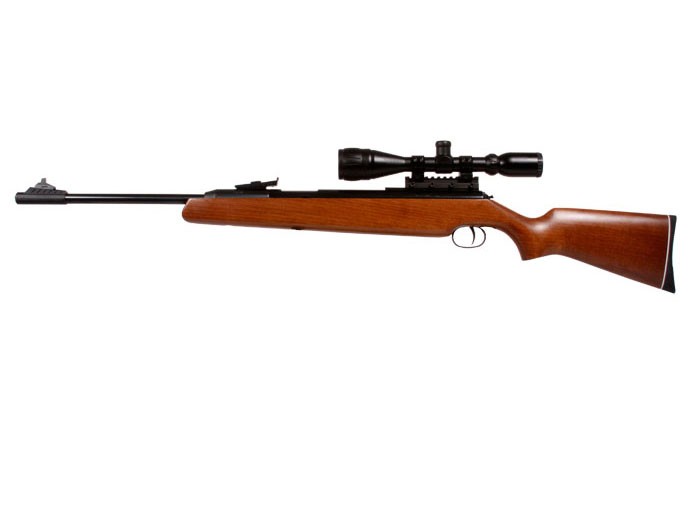 Create an online review   and share your thoughts with other customers
The most helpful favorable review
1 of 1 people found the following review helpful:
By Larry from USA on 2009-12-11 20:00:17
Things I liked: It just came in today. The stock's finish and fit are fantastic. The scope comes mounted so it's ready right out of the gun case (which is pretty darn nice). I only had time for a few dozen shots before dark. Mine is a .177 and the first shot was at 20yds and it was 1" down and 1" right. I moved 8 clicks up and 8 clicks left and was in the money hole. The scope is far, far better than I was expecting. Shooting 10.5gr. Crossman Premiers and it likes em. The 7.9 gr hollow point premiers seem to open up a little more, but it's way to early in the break-in to give up on them yet. PyramyAir put this package together right. I'm a happy camper.
Things I would have changed: Can't think of a thing.
What others should know: If you bought this gun without the base and rings, by all means check out the UTG scop base that's made for the RWS rifles. It puts the scope back on plane with the barrel so you don't have to crank on the elevation knob or shim it up to zero it in. They did a great job on this thing.
The most helpful critical review
0 of 1 people found the following review helpful:
By Herb from USA on 2018-11-23 18:05:16
Things I liked: NOT MUCH
Things I would have changed: AFTER ONLY FIRING ABOUT 50 ROUNDS THE COCKING LEVER BENT AND CRACKED AT THE PIN THAT HOLDS THE COCKING ARM OR ROD. THE COCKING ROD ALSO BROKE, IT'S MADE OF THE POOREST QUALITY CHEAP ALUMINUM. i WOULD NOT RECOMMEND THAT ANYONE BUY AN RWS PIECE OF JUNK.
What others should know: IF YOU'RE STUPID ENOUGH TO BUY ONE DON'T EXPECT TO USE IT MUCH AND GET READY TO SHELL OUT FOR THE HARD TO FIND PARTS.