Customer Reviews for Evanix Rex Air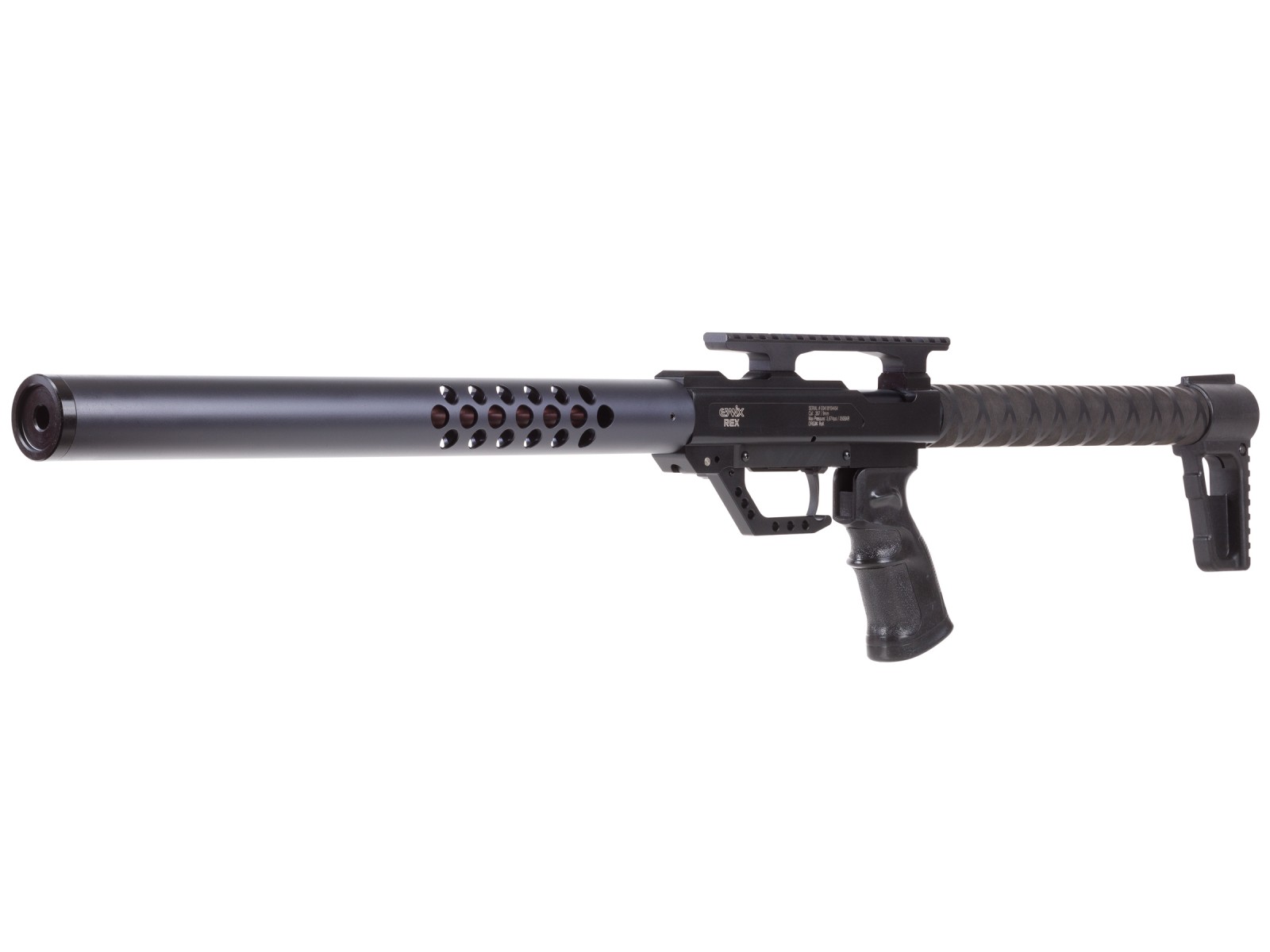 Create an online review   and share your thoughts with other customers
The most helpful favorable review
2 of 2 people found the following review helpful:
By Robert from USA on 2019-02-23 06:39:23
Things I liked: Weight, feel and overall quality.
Things I would have changed: Add baffles to front shroud cavity which is 34mm x 146mm deep.
What others should know: great to dhoot.
The most helpful critical review
0 of 0 people found the following review helpful:
By Matthew from USA on 2019-01-21 12:19:56
Things I liked: The simplicity of design is nice... weight is key. Shoots just fine. Handles heavier, longer, ammo which shoots well and impresses the target nicely...
Things I would have changed: The QC could be better - My gun came with a blemish on the powder coated shroud. Small but still not happiness. The grip - I ordered a custom grip from Indignant Arms... high quality. The OEM grip is not of good quality and again the QC could be better. Once I removed the factory grip and tried to reinstall it the grip did not go back properly. I had to take a file and adjust the slot to allow it to seat proper. The butt plate & fill hole - the butt plate needs to be removed to access the fill hole... Unscrew it every time. TEDIOUS. A detente and quick disconnect would allow for easier refill and orient the the butt plate back correctly every time. I modified the butt plate using a quick release from a scope mount... not a bad solution but a factory one would be better. Finally... the trigger adjustment... .89mm Allen key!... ridiculous! Make it bigger or include one with the gun... it's a joke but not a funny ha ha joke.
What others should know: The proper fill for this gun is a question mark of sorts... The fill gauge goes to red at 200 bar... the owner's manual says fill to 220 bar... the gun itself is marked 250 bar. Hmmmmm... So I asked the question to Pyramyd and Evanix... Pyramyd played it safe and said follow the owner's manual. Evanix on the other other hand said nothing... The after sale support from Evanix is non-existent (or maybe just on a two+ week delay... ha ha). I don't mind the challenges and can do the little stuff so the gun is fine... if you want fit and finish and high quality materials throughout directly out of the box maybe not the gun for you.