Customer Reviews for Hatsan BT65 QE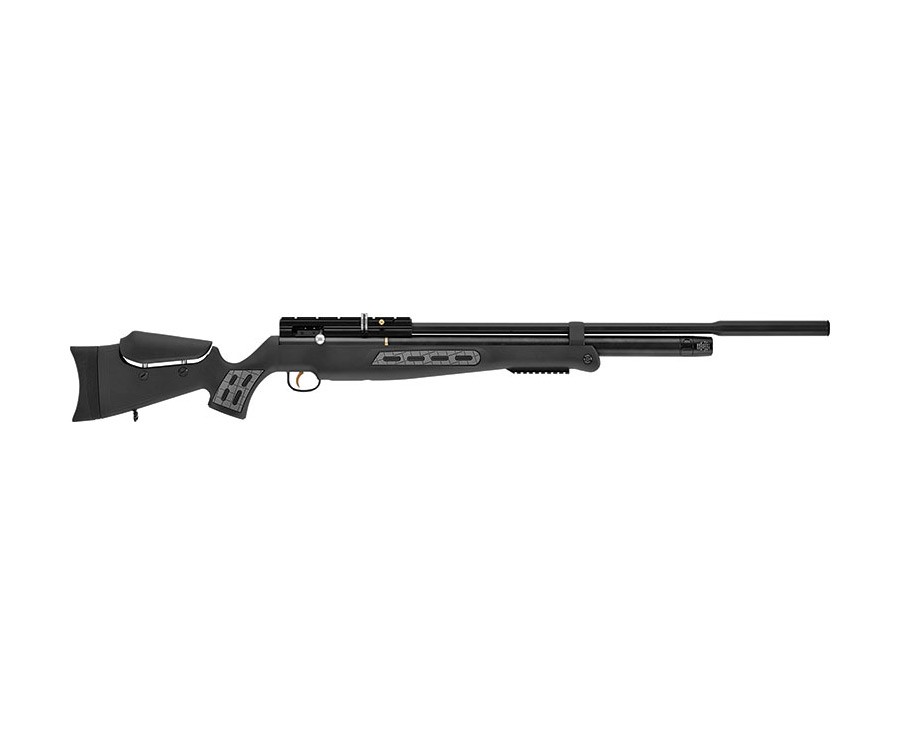 Create an online review   and share your thoughts with other customers
The most helpful favorable review
3 of 4 people found the following review helpful:
By MikeS from USA on 2014-06-04 14:51:51
Things I liked: Powerful. Trigger adjustable to a remarkable extent - you can get a very good trigger out of it. Solid overall feel. Quiet when using heavy pellets. Standard rail lets you mount a good scope in medium or low rings.
Things I would have changed: Sling is junk. Not all of these seem to come with a bipod (mine did not but based on other reviews, I'd have not used it anyhow). I'd frankly like to see the forward under-rail replaced with a good sling stud so more common bipods can be used. I'd love to see a well made single-shot loading adapter for it. Make the hammer power adjustment externally accessible.
What others should know: Bolt starts off very hard to pull back but it gets smoother over time. This rifle needs heavy pellets for accuracy AND to be quiet. Anything lighter than 18 grains is going supersonic - and therefore will be LOUD. 25gr JSB Diabolo Exact Jumbo Monsters seem to be the largest/heaviest pellets that will fit in the magazine - they clock in at 925fps +/- 15 fps for the first 20 shots (a pinch more than 49 ftlbs at peak!). At 200 bar it was a bit less accurate - the sweet spot with these heavy pellets was from 180 down to 150bar. Accuracy with them was decent from a UTG bipod - about .5" at 25yds, and probably would have been better off bag rests.
The most helpful critical review
0 of 0 people found the following review helpful:
By ryan from USA on 2017-01-19 16:18:17
Things I liked: I like the weight and that it comes with 3 usable pellet clips/built in storage for the clips. It's accuracy out of the box is absolutely horrible. I found that it was due to the cheap scope that came bundled with mine. New scope and it grouped better but not really all that impressive. Has a great trigger, thats about the only good thing on this rig really other than it's weight.
Things I would have changed: Everything. It cycles WAY to hard and the clip does NOT cycle every single time resulting in to many dry fires. The cycling mechanism is complete junk. The autosafety almost made me return this weapon. It's extremely combersome having to use left hand to disengage every time. Putting it near the trigger would have been better AND not making it auto safety would be a major plus. The only reason I didnt return this gun is because I havent bought a new .25 cal yet. Once I pick up a new 25, this one is being sold ASAP.
What others should know: Dont buy this junk unless you like heavy guns (which I do).