Customer Reviews for HellBoy .177 CO2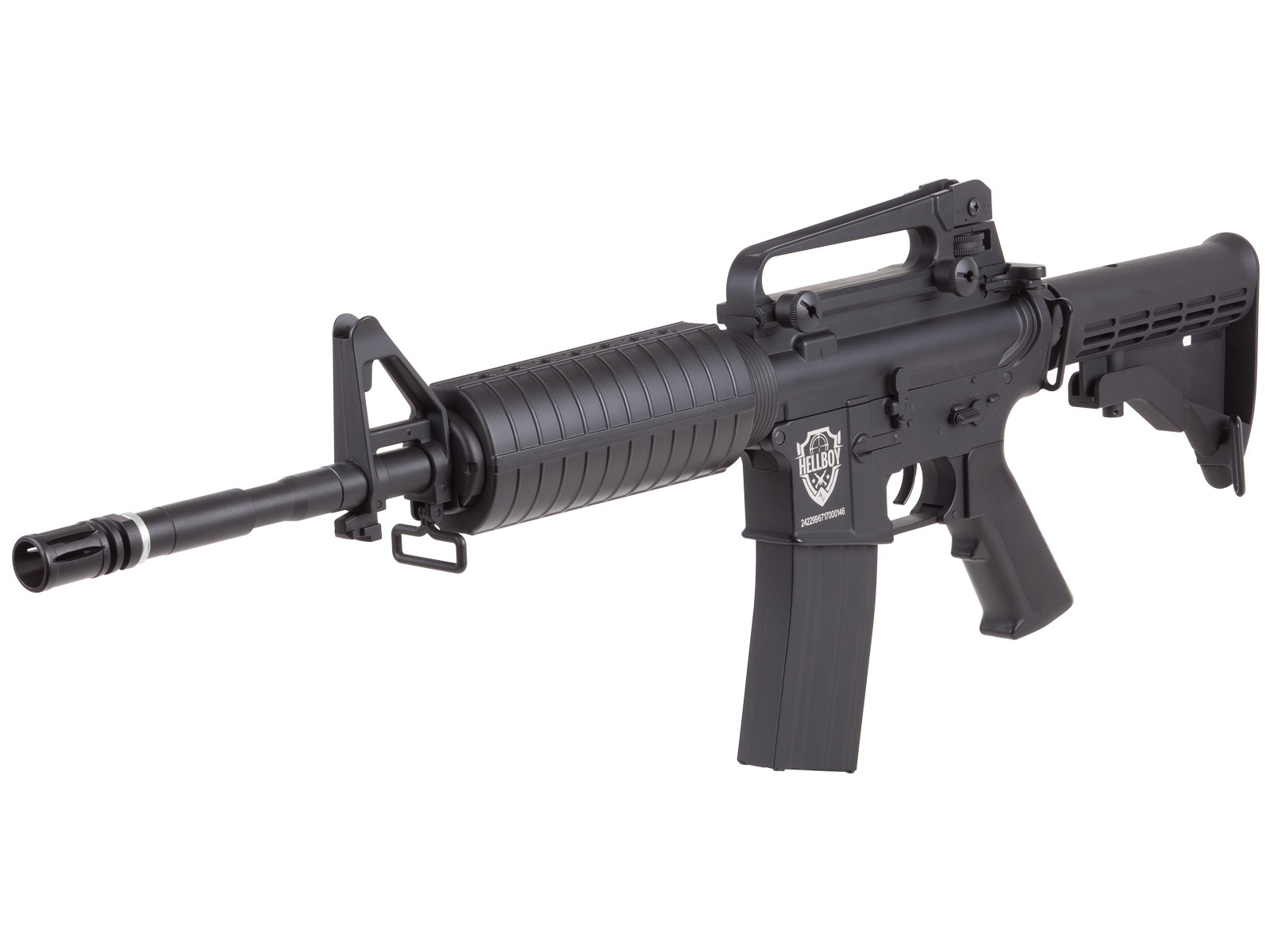 Create an online review   and share your thoughts with other customers
The most helpful favorable review
2 of 2 people found the following review helpful:
By fox from USA on 2019-08-17 06:27:40
Things I liked: Looked for a LONG time for a 'standard' looking AR that was in a decent price range, in .177 caliber and NOT electrically operated. That combination just was not to be found. UNTIL this guy came along. As for the Accuracy rating, don't go by marked selection because I have not yet tested the HellBoy out yet, but my confidence level is high that it could most likely be given a five star rating as well.
Things I would have changed: Would have liked the charging handle to be metal and to pull all the way out instead of just the few inches it does. But that's a minor issue, if an issue at all as far as I'm concerned.
What others should know: No further comments other than I would definitely recommend this model.
The most helpful critical review
0 of 1 people found the following review helpful:
By Dennis from USA on 2018-07-10 11:34:50
Things I liked: The only positive thing I can say about the HellBoy Air rifle is that it "Looks" similar to the original military M4 A1 rifle.
Things I would have changed: The HellBoy is very under powered. The rifle is semi-auto only. The magazine only holds 18 BB's and it is very hard to load these BB's into the magazine. When you fire this toy BB gun there isn't any noticeable "ump" to it and the trigger pull sucks. I wouldn't buy another one of these toys.