Customer Reviews for John Wayne Lil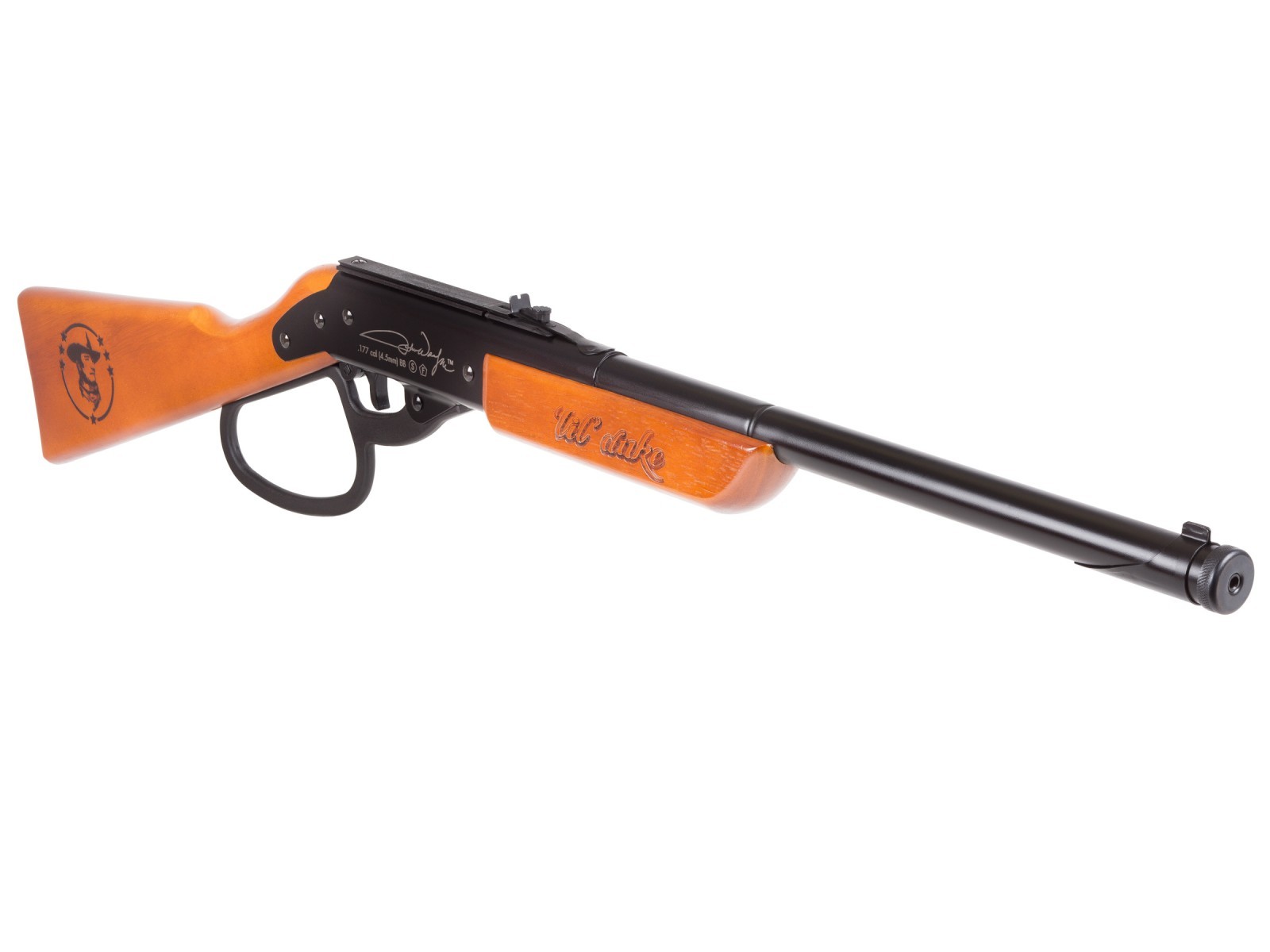 Create an online review   and share your thoughts with other customers
The most helpful favorable review
3 of 3 people found the following review helpful:
By Triggerhappy from USA on 2017-03-10 17:22:33
Things I liked: Looks good on mt Daisy wall rack. Real wood is kind of expensive these days. Hoop handle is a hoot. Mostly wood and metal.
Things I would have changed: Make it shoot as well as a less expensive Red Rider
What others should know: I cant understand why this thing will not shoot straight ? I've tried everything you can do to a 9.5 inch barrel.
The most helpful critical review
0 of 0 people found the following review helpful:
By Ben Riley on 2020-06-02 08:23:26
Things I liked: I don't like this BB gun at all. I brought it for my grandddaughters 9th birthday. I was real excited about it because the whole family is John Wayne fans.When I got it I shot it 30-40 times. It shot good when it shot, but you would only get a BB approxamitly 1 out of 6 times, so I bought her a Daisy.The loading mechanism also was hard to work. I am trying to return the gun Pyramyd Air won't even talk to me.When they do return my calls they hang up on me as soon as I answer the phone , and they won't return my emails.
Things I would have changed: Pyramid Air's customer service
What others should know: Pyrmad Air is a horrible company I would not recommend dealing with them