Customer Reviews for SIG Sauer P226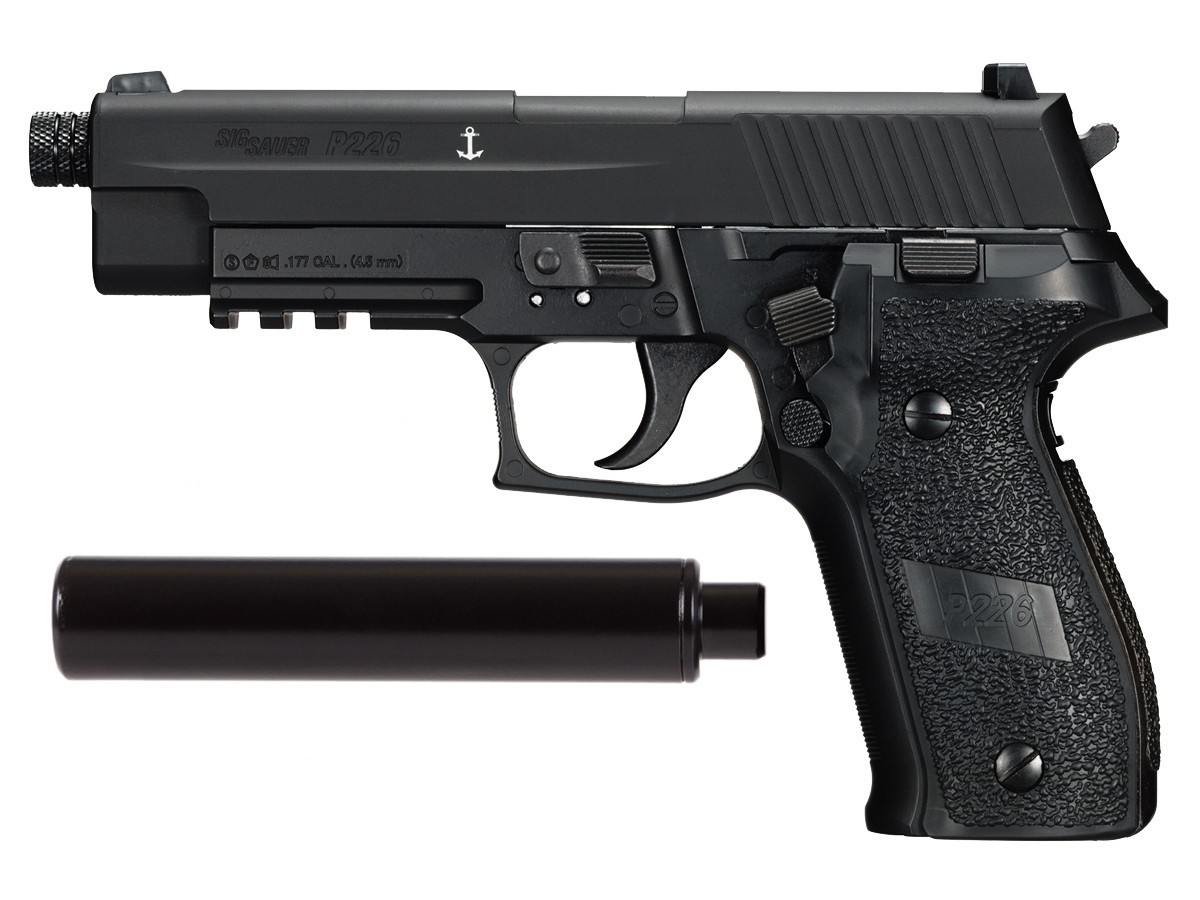 Create an online review   and share your thoughts with other customers
The most helpful favorable review
1 of 1 people found the following review helpful:
By Davidjkeith on 2019-02-12 17:59:40
Things I liked: The P226 MK is really a faithful replica of the Real Steel version from the decocking mechanism to the way that it handles the weight and feel are just perfect my friend owns the Real Steel version and it is extremely close the things that I like are the CO2 system that I have to give a thumbs-up to the R&D Department of Sig I've seen nothing like this in the industry I also like the suppressor option which I purchased later it was an add-on from Umarex and I see that now it's available and it works very well it actually does quiet it a little in my DBL test not much but some the sites are nice invisible it seems to be very accurate in my tests at 20 feet they group extremely well I've used different pallets the polymag shorts Workwell also the Sig pallets work well to they're on the lighter side the PBA they're on the light side but I practice indoors the blowback is very realistic I really can't say too many things wrong I would say added to your collection
Things I would have changed: The only thing that I would change is the ejection port cover I'd like to see it change to the new style that they have on the m17 other than that there's not much to change thumbs up
What others should know: Get one seriously you won't be unhappy with it at all I have shot plenty of rounds through it and it just keeps coming back for more and stock up on some extra mags CO2 and ammo because you're not going to want to put it down and I really mean that it's a lot of fun
The most helpful critical review
0 of 0 people found the following review helpful:
By arleigh on 2019-03-21 22:20:38
Things I liked: For $125. I was hoping to be able to hit a can at 20'
Things I would have changed: Unused levers could be used to disengage the blow back, thus improve accuracy and efficiency..
What others should know: The one sent me goes through gas fast 24 rounds. and under normal shooting conditions drops off FPS fast . Blow back uses too much gas and thus cools off the cylinder reducing pressure. Also the silencer is not aligned with the barrel pellets hit the inside .