Customer Reviews for TSD Super 9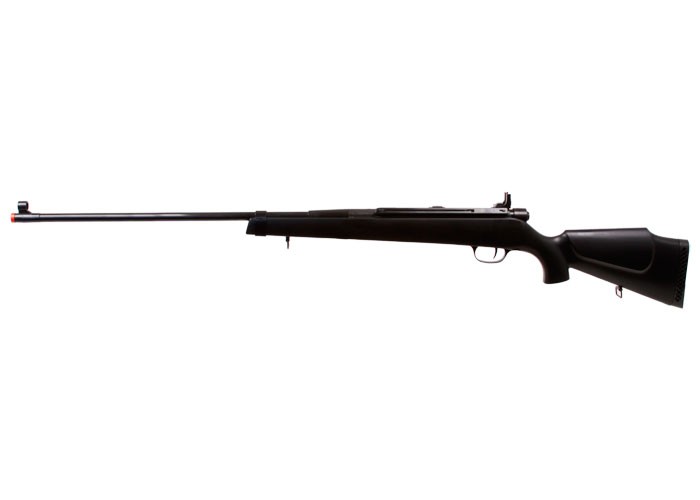 Create an online review   and share your thoughts with other customers
The most helpful favorable review
2 of 2 people found the following review helpful:
By Jed from USA on 2016-03-20 21:17:19
Things I liked: It's quite accurate for the money. 1.5-inch grouping at 25 feet using .20 g. Lots of power for a spring action rifle! Easy to assemble following the instructions provided and watching the very informative video. Easy to adjust sight for both windage and elevation. Easy to load the magazine with BBs. This rifle is a lot of fun! I like the user friendly safety lever - easy to locate and easy to operate. The bolt action operates very smoothly and the gun is quiet - less noise than my Daisy Red Ryder. Durable construction with a solid feel.
Things I would have changed: Hard to see the extremely tiny arrow on the magazine button that holds the BBs in during loading. I would make the button a little larger and put a raised dot for direction (I painted a silver dot on the arrow point to make it more visible). I'd change the sight - too hard to locate target.
What others should know: Hard to find the target through the sight quickly - takes some patience.
The most helpful critical review
0 of 1 people found the following review helpful:
By WINSLOW SCOTT from USA on 2018-12-15 08:38:01
Things I liked: Are you very disappointed with this piece I waited a long time and spent a decent amount of money to get this product only to find out that the piece that makes the shell eject was missing a valuable piece in this product I'm very very very dissatisfied with this service
Things I would have changed: The only thing I would change is my mind when I decided to buy this product which was a complete waste of my money and time
What others should know: Do not buy this product thinking that it will be up to par if not don't be like me please call immediately and complain