Air Venturi Avenger Wood Reviews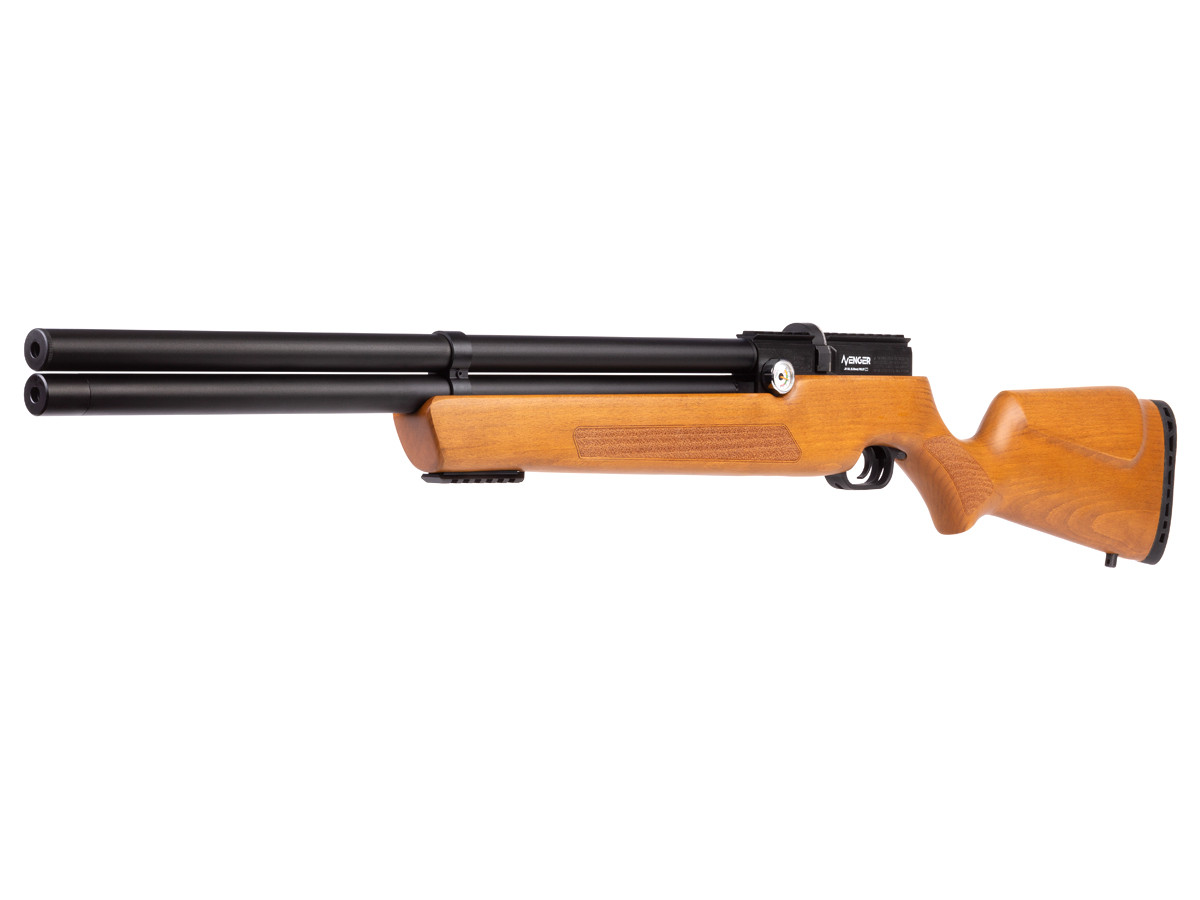 Average Customer Review
4.5
(39 reviews)
Create an online review   and share your thoughts with other customers
The most helpful favorable review
2 of 2 people found the following review helpful:
By Ted from USA on 2021-09-19 08:25:10
Things I liked:
I purchased the wood stock Air Venturi Avenger, I purchased a pump from Velvor. Just pumped it up yesterday and shot it for the first time. Started sighting in scope at 25 yds. I can cover 5 shots with end of index finger. The rifle has no recoil and I purchased a moderator off of eBay and the rifle is real quiet. This is the moderator, Custom Monocore Vented Baffle for Air Venturi Avenger & Umarex Origin Air Rifles. I am going to have to contact the seller because I had to do a modification to get it to fit but it worked well. I purchased Crossman .22 hollow points locally and they shoot real well. I sure like the magazine and the rifle has all the adjustments externally plus 2 gauges for the air. I recommend this rifle.
Things I would have changed:
nothing
What others should know:
Pyramid Air has the best price
The most helpful critical review
0 of 2 people found the following review helpful:
By Tom from USA on 2021-09-11 21:18:16
Things I liked:
the gun shoots great. I have a range at my house from 50 yards, 60 yards, 70 yards and 80 yards. I shoot tight groups at all distances. I bought the Avenger in the .22 cal. and the 25 cal. The .22 was in the plastic stock and ended up having to send it back and bought the wood stock version. WAY BETTER a much better well made gun. I have added barrel bands and my shot groups improved a lot. At 50 yards I now have two groups, one group of 10 shots and the other group of 5 shots and both groups can be covered by a dime. VERY impressed. The first barrel bands I purchased was the slip on type with no way to tighten. They would slide up and down the barrel, no bueno. I bought the second type that have grub screws at the top and bottom that make the shroud and the air barrel solid. POE does not change when you handle the gun by the barrel.
Things I would have changed:
The only complaint I have is when filling my gun I have to unscrew the moderator to get the quick connect to attach. Even with the DonnyfL adapter there isn't room. If I really force it I can get it on but it scratches up the moderator and I still have to unscrew the moderator almost all the way off. does anyone know of a 90 degree quick connect in 1/8".
What others should know:
Barrel bands that tighten down solid really tighten up your groups.