AirForce Escape Reviews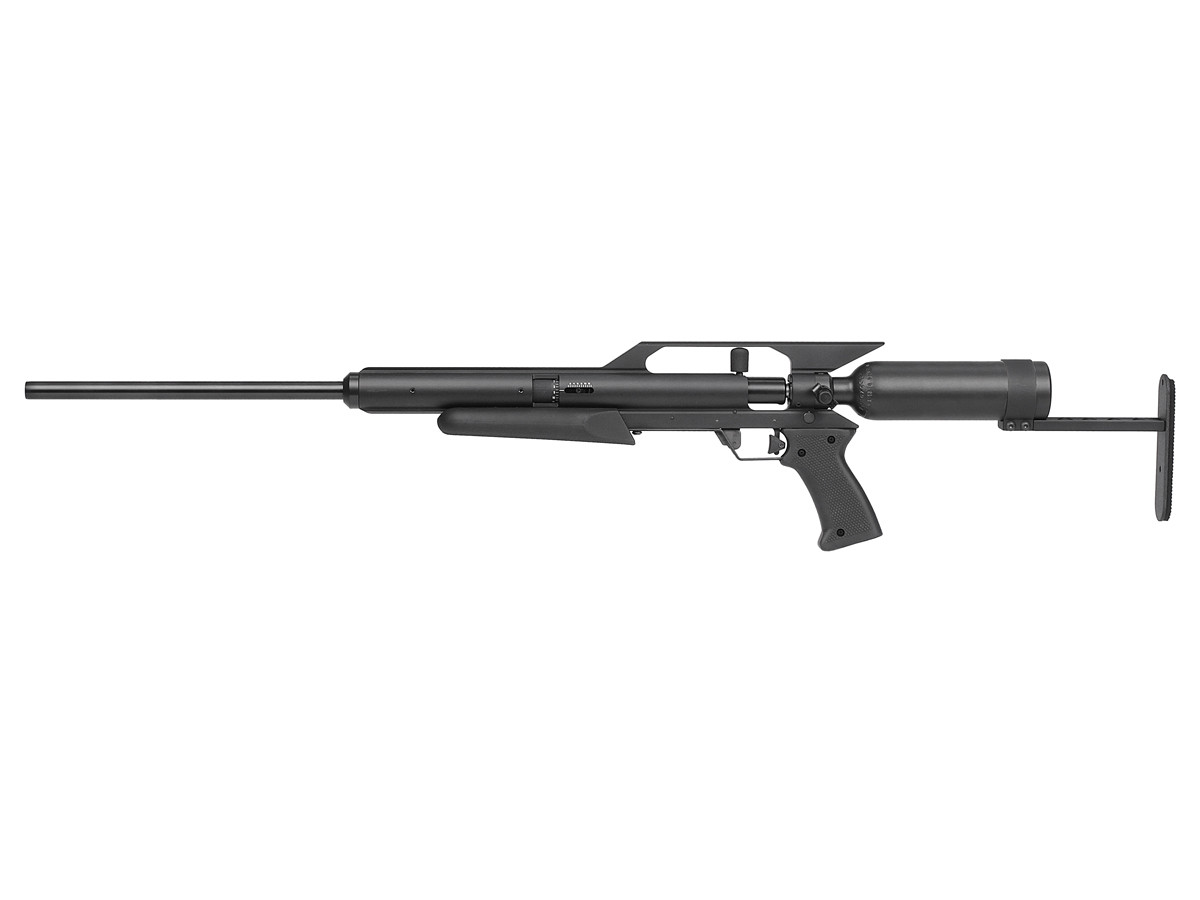 Average Customer Review
5.0
(24 reviews)
Create an online review   and share your thoughts with other customers
The most helpful favorable review
4 of 4 people found the following review helpful:
By boyd from USA on 2015-07-30 10:06:51
Things I liked:
light weight, .25 caliber. lots of power, easy to recharge and with a spare carbon fiber tank it only takes a minute. very accurate with dial to change the power levels. almost equals a standard velocity .22 Long Rifle with practice this rifle will put meat on the table with ease.
Things I would have changed:
should come with sling studs and open sights as standard for a survival rifle.
What others should know:
Eujin 43 grain pellets are a tight fit, but are very accurate and hard hitting. prepare to pump by hand--or buy the compressor/equipment to refill a portable carbon fiber tank. loud--not for populated areas backyard target practice.
The most helpful critical review
1 of 1 people found the following review helpful:
By Gregory from USA on 2019-07-28 20:59:32
Things I liked:
Definitely has a lot of power. That's about it. I must've gotten a dud because I've tried just about every pellet out of this thing with the same inaccuracy from each.
Things I would have changed:
Ok first of all there are no swivels for shoulder strap you have to purchase separately. Secondly there are no manual sights which is kinda lame considering no scope comes with this gun, which again is kinda lame considering the price tag of this thing. Very uncomfortable to shoot considering there is no riser for the cheek. You have to really get awkward to see through the scope since the air tank is all you have to rest on. The automatic safety jams on me, I have to cock it a few times in order for it to disengage. And the worst part of it all I cannot get a straight/consistent shot out of the thing to save my life. I'm averaging a 2.5 inch shot group at 35 yards with JSB's and that is awful you guys. I really hate being the guy to leave such a poor review, but after owning the gun for 2 years and trying every ammo out there I've given up on it. It sits in the closet collecting cobwebs. I had a 40 multi pump Daisy outshoot this thing. Maybe a got a bad barrel. Idk. Paid too much IMO
What others should know:
All your getting is a lot of power. Zero options. Sites, swivels, cheek adjustment, etc. Bare basics with this thing. Definitely will be paying more than it is worth in my opinion.