Crosman Silhouette Reviews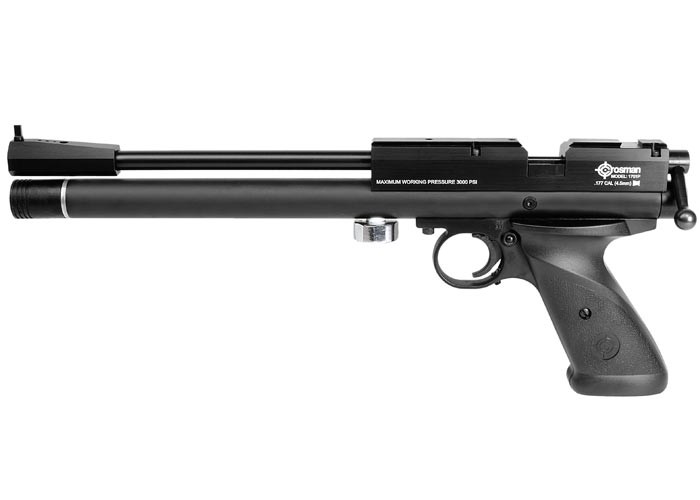 Average Customer Review
5.0
(47 reviews)
Add to Cart
Only 3 left in stock
Create an online review   and share your thoughts with other customers
The most helpful favorable review
1 of 1 people found the following review helpful:
By 19 Turkeys from USA on 2010-04-29 14:49:54
Things I liked:
This is an excellent pistol for the money! It will shoot along side the $2,000 PCP pistols. I placed it in a vice and shot 5 shot groups at 18 yards (I shoot IHMSA silhouettes & that is the ram distance). The best group was under .07". The second best was under .17". Getting sight settings, I fired a 39x40 at the first match I entered it in. After that, I hit 4x5 1/20th scale chickens at 18 yards. Using the pump, it took 72 strokes to fill from zero and 30 to fill after 70 good shots. I have since purchased a used scuba tank & DIN to Foster adaptor.
Things I would have changed:
A better trigger, but a good trigger job can make it very acceptable.
What others should know:
I added a set of RB grips and a LPA mim rear sight. The notch is a bit wide but much better than the narrow Williams notch. (We shoot indoors & the light is not perfect plus being older I need a Merit aperture on my shooting glasses that reduces the amount of light entering my eye.)
The most helpful critical review
2 of 4 people found the following review helpful:
By James from USA on 2017-07-17 11:36:14
Things I liked:
Absolutley nothing. Comes with no rear sight, that is an extra $50. The $12 red dot sight is Chinese junk. The front sight shroud is not metal so you cannot use a laser bore sight unless you remove the front sight. Then they have the gall to charge more $$ for a tool to remove the air from the gun. IMO I wasted $400.
Things I would have changed:
Include a rear sight to make the gun able to be shot. Find a vendor that can supply a fancy sight that works.
What others should know:
No rear sight supplied. $50 extra No way to vent the air, tool is extra $$$$ I used to buy all my air gun stuff here. I am done.