Diana 54 Air Reviews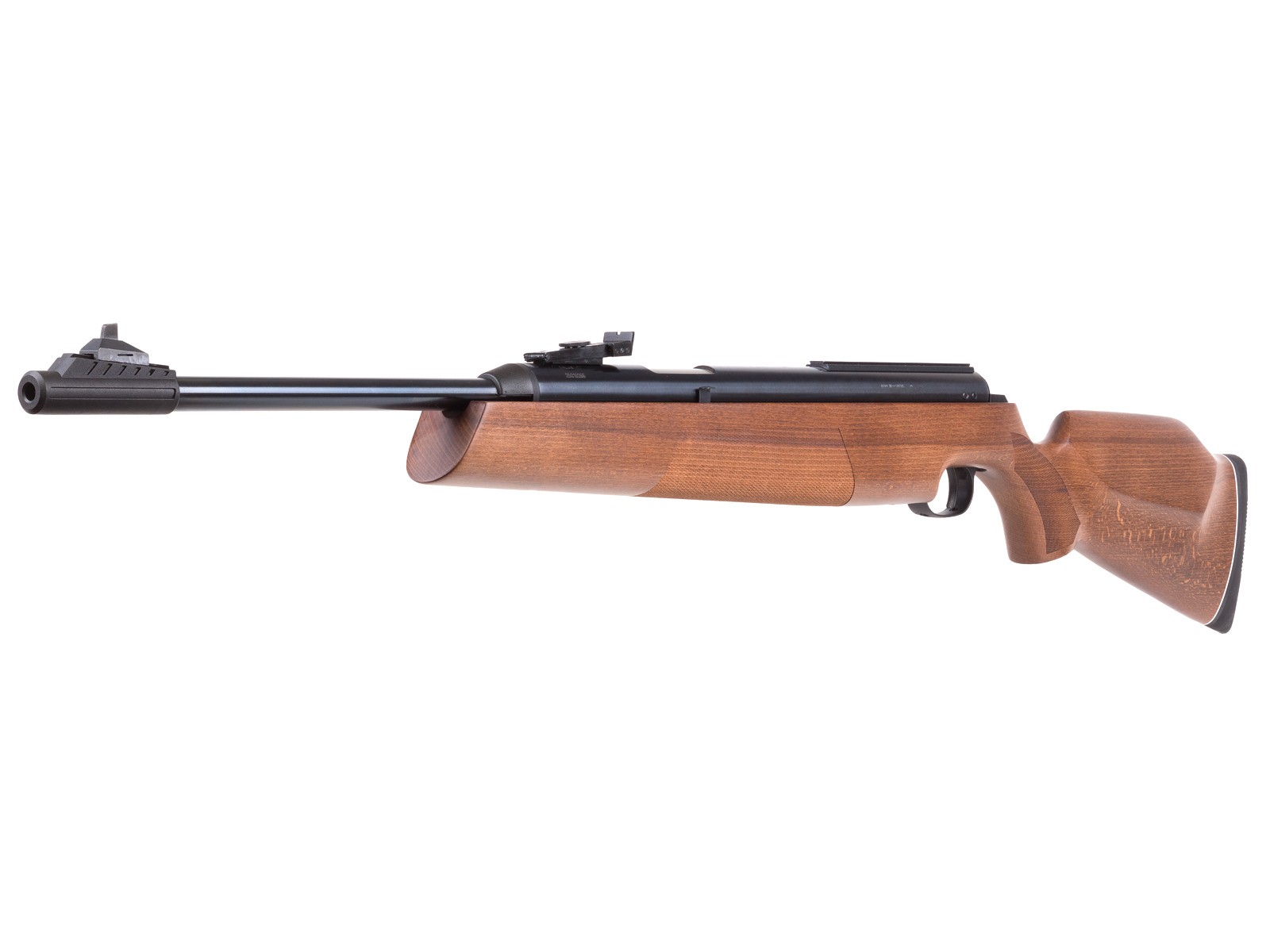 Average Customer Review
4.5
(71 reviews)
Create an online review   and share your thoughts with other customers
The most helpful favorable review
7 of 7 people found the following review helpful:
By Tom from USA on 2009-03-15 11:42:48
Things I liked:
The RWS Diana 54 is the smoothest spring-piston airgun other than a TX200 or a hand-made Whiscombe (no longer available). The 54 does have a tiny bit of vibration when fired, which the TX200 doesn't, but the 54 is without recoil and the TX200 does have a small kick. If you can overlook the small bit of buzzing, the 54 is very superior in its firing characteristics. The 54 is also the most accurate of all spring-piston rifles--fully the equal of the TX200 and the Whiscombe and surpassing all others. Even in .22 caliber, the 54 drills them all into one small hole. It's a 50-yard spring gun. When you add to this the power that only the Whiscombe exceeds, the 54 is truly unique. I also like the extravagant checkering on the stock. You'll never see more checkering on a factory airgun.
Things I would have changed:
The 54 is not for lefties. Too bad there isn't a lefthand model made.
What others should know:
I recommend getting the 54 in .22 caliber to take full advantage of the available power. In .177, the rifle shoots too fast to be accurate at long range with anything but heavyweight pellets. Be sure to get a Leapers Diana scope base, because the 54 can have some barrel droop.
The most helpful critical review
2 of 7 people found the following review helpful:
By Victor from USA on 2010-06-13 19:08:51
Things I liked:
awesome power, accuracy, and build quality
Things I would have changed:
a lighter trigger pull
What others should know:
it's a bit heavy - and does take some strength to compress the spring - comes with the territory I guess, if you want power