Gamo Varmint Reviews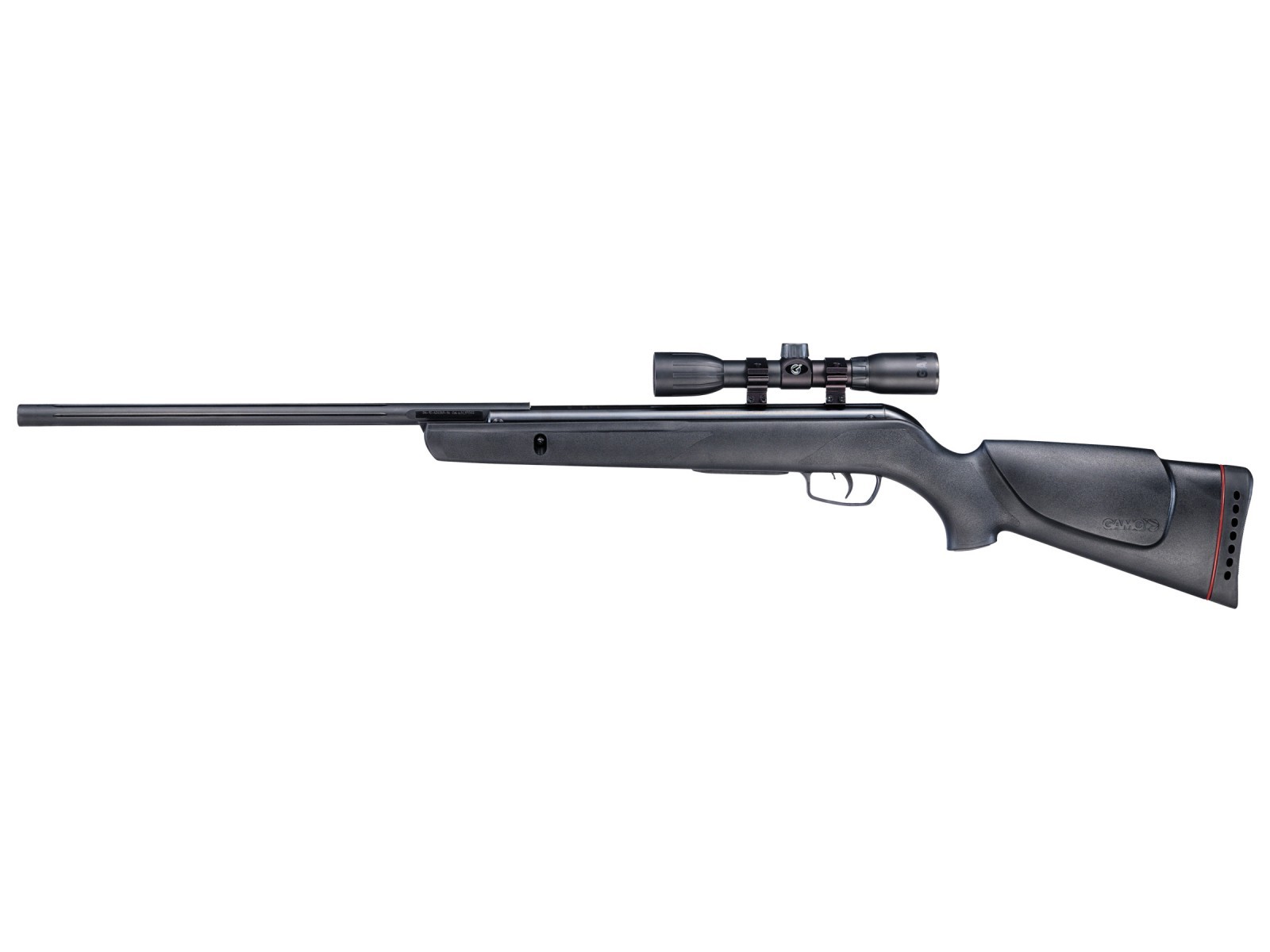 Average Customer Review
4.5
(15 reviews)
Create an online review   and share your thoughts with other customers
The most helpful favorable review
3 of 3 people found the following review helpful:
By Stephen from USA on 2017-08-29 14:05:38
Things I liked:
very accurate for a spring powered rifle. Very moderate cocking effort for the achieved velocity. My Gamo Varmint is pushing 8.18 grain H&N wad cutter lead pellets at a consistent 910 feet per second. EXCELENT results.
Things I would have changed:
nothing
What others should know:
This rifle just keeps getting better with use. I have now shot close to 1,000 pellets thru it. Several styles of pellets that it shot just O.K. when new, it now shoots them very, very good. I have a large quantity of daisy wad cutters that I bought for less than 1/2 cents each on clearance at local farm supply stores. None of my other 177 cal. guns, rifles or pistols shoot them worth a darn. Now that the Gamo Varmint is broken in, it now shoots the Daisy pellets almost as well as the high quality H&N match rifle pellets. This makes for very economical plinking. I have found a pellet that this rifle has fallen in love with. H&N Match Rifle wad cutter pellets, 8.18 grain. H&N Match Rifle, .177 Cal, 4.49mm, 8.18 Grains, Wadcutter, 500ct This pellet makes this rifle think it is a PCP. It just puts them exactly where you point the gun. This target was shot at 10 meters from a bag rest by a 68 year old guy who doesn't see all that well. Shots #1 and #2 Were scope adjustment shots dialing in the point of impact for the new pellets. This is great performance from such a moderately priced gun with a non AO scope. This rifle shoots many pellets moderately well. It has a very nice trigger, making it easy to shoot accurately. The safety that does not reset itself is a feature I really like especially when target shooting. I like this almost as much as my gas piston Benjamin Prowler. This is probably the easiest to shoot spring powered rifle that I own. The recoil and torque are very moderate.
The most helpful critical review
0 of 0 people found the following review helpful:
By Stephen from USA on 2021-06-17 22:31:41
Things I liked:
Fit, feel, and finish good. Nice balance, easy cocking. A little hold sensitive but not bad. Trigger is ok and gets smoother with use. Hard to beat at $99.
Things I would have changed:
Put a better scope on it and a scope stop.
What others should know:
My rifle likes Crosman Premier hollow point 7.9 gr pellets best. Hit a 25 cent target at 63 yards on first shot (held 1 mil dot high - scope zeroed at 25 yards). Other pellets grouped well, just allow for different weights. Make sure you mount scope secured and clean the barrel at about 500 rounds fired. Having fun with my pellet gun. BTW, have been shooting for 63 years.