Hatsan 87 QE Vortex Reviews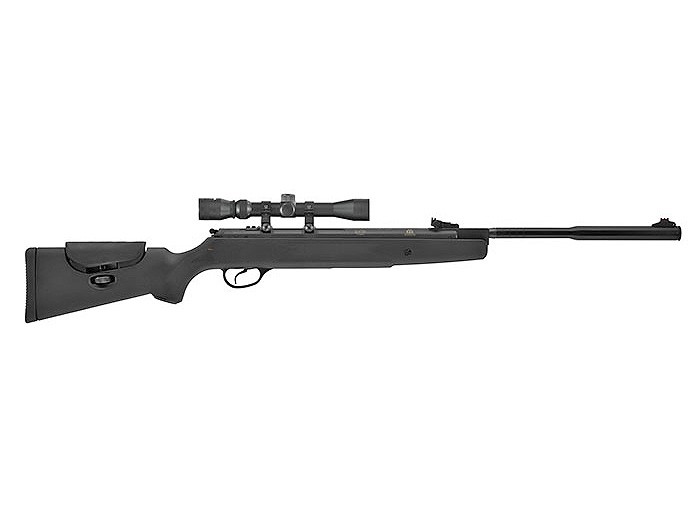 Average Customer Review
4.5
(37 reviews)
Add to Cart
Only 2 left in stock
Create an online review   and share your thoughts with other customers
The most helpful favorable review
4 of 4 people found the following review helpful:
By Mike from USA on 2015-09-16 15:23:32
Things I liked:
A solid close range garden defender. I bought this rifle with hopes it would be a quiet, accurate, short length rifle I can shoot in my backyard without drawing attention. It definitely fit the bill. Build quality is nice, comb is excellent. I tested accuracy after 200 shots. Setup was 15 yards on a bag with a UTG red dot sight. For lead I tested the JSB Jumbo 13.43, Crosman Premier Hollow Point and H&N Sniper Light. For alloy I tested the H&N Barracuda Green and the H&N Field Target Trophy Green. The JSB Jumbo 13.43 made a shotgun pattern and just never grouped well. The Crosman made sub-quarter size groups but fit very tight and awkward in the breech. The H&N Sniper Light were the best shooting with consistent dime sized groups. The H&N Field Trophy Green were on par with the Sniper Light in accuracy but much faster and a bit quieter. JSB Jumbo 13.43_763 fps_17ft-lbs CPHP_745 fps_17ft-lbs H&N Sniper LT_760fps_18ft-lbs H&N FT Green_960fps_19ft-lbs
Things I would have changed:
A picatinny rail option would be great.
What others should know:
Solid build but I had one small issue. The barrel lock got very tight after 100 shots and it really took some force to get it to close and lock. Per Pyramyd support a couple drops of oil broke it free and it was good to go. Picky with pellets but once you get the right one its very accurate. QE silencer is great and really seems to help with report. Hold sensitive but not as bad as others I've shot. Trigger is like any other Quattro, smooth just a little long. $10 for 10 always worth it.
The most helpful critical review
0 of 0 people found the following review helpful:
By John C. on 2020-07-29 14:58:28
Things I liked:
I got a lemon and there is nothing about it to like.
Things I would have changed:
I bought this rifle from Pyramyd in February, 2018 along with a Leaper's scope. The barrel on the rifle I received was tilted up enough that neither the scope that came with it nor the Leaper's had enough elevation to get the rifle on paper at 15 yards. I should have sent it back immediately, but about that time, a feral cat set up residence in my backyard and proceeded to eliminate my pigeon problem for me. So, I put the rifle on my Tipton vise so I could shim the scope, then forgot about it. This week a friendly stray who'd showed up over the winter got very sick. By the time I found it, it was dying of severe respiratory disease. I ran in the house to grab the Hatsan to put it out of its misery, but while the Hatsan lay undisturbed, the piston failed. When I tried to fire it, there was a twangy, rubber-bandish sound, but no air moved down the barrel. Hatsan quoted me 189.95 for a barrel and piston, which is more than I paid for it. It's going in the trash.
What others should know:
It's about as heavy as my 30-06 Spr. and it's loud. If you live in a city it's not neighbor friendly. I'll get a replacement from Pyramyd since they were so helpful with scope selection and prompt with everything they shipped.