IZH 61 multi Reviews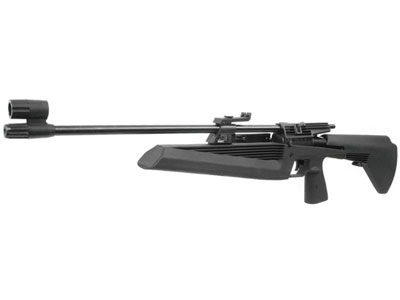 Average Customer Review
4.5
(135 reviews)
Create an online review   and share your thoughts with other customers
The most helpful favorable review
3 of 3 people found the following review helpful:
By Walter from USA on 2012-11-08 11:10:49
Things I liked:
Great 10 meter target rifle. This rifle has won many Gold Medals in the International Junior League. Wether young or old you will like this rifle. It is made to punch targets in same hole, not shoot game. However it is plenty enough for some such uses. Grooved for scope mount or use standard sights. extra clip and cleaning rod. Be careful not to double feed, as they are dificult to clear, you have to knock em out with the cleaning rod from the muzzle so be careful not to bugger the rifling. All IZH guns have hammer forged barrels as opposed to cut rifling, companies generally cannot afford the massive equipment to hammer forge, probably why these shoot so good. Just cheap ole Crosman wadcutters will follow each other, try some others too if you want one ragged hole. Pleasant to use, easy cock, not loud at all. Nice for basement in winter for everyone to share. Their Match pistol is a Olympic Medal winner too.
The most helpful critical review
0 of 0 people found the following review helpful:
By Justin webber from USA on 2015-07-14 11:19:07
Things I liked:
I love the side lever action with magazine. The pull is light and it makes the gun very pleasant to shoot. the adjustable stock is very nice as well. the trigger pull is very light and has a clean break.
Things I would have changed:
I thought that the globe sights were awful. I couldn't even adjust the rear sight enough to get a shot that wasn't a little below the sight. I think there may be a flaw with this Particular gun . I have worked with the gun throughout the last year trying to make it more accurate; using various lines and styles of pellets, mounting a nice scope, and cleaning regularly. I shot this from a rest and the very best groups i could get with a 5 shot magazine at 10 yards was with RWS supermags field line wad-cutters (9.3g), and these were slightly larger than an inch! I can shoot better groups standing with my sons Daisy Buck with open sights. Seriously.
What others should know:
I don't recommend this gun for first time springer shooters because it seems to be very sensitive to hold and to have any real success with it you will have to upgrade the sights. It was my first "springer" apart from Daisy BB guns, and because i was unfamiliar with the gun i allowed myself to think that I just needed to work on my hold and position with it. after a couple thousand rounds i know better now and the gun was just a dud. If you're not 100% satisfied with it out of the box, save yourself the trouble and send it back. I gave one star overall because if you don't have accuracy, I have a cool looking prop.