Legends Ace-In-The-Hole Weathered Reviews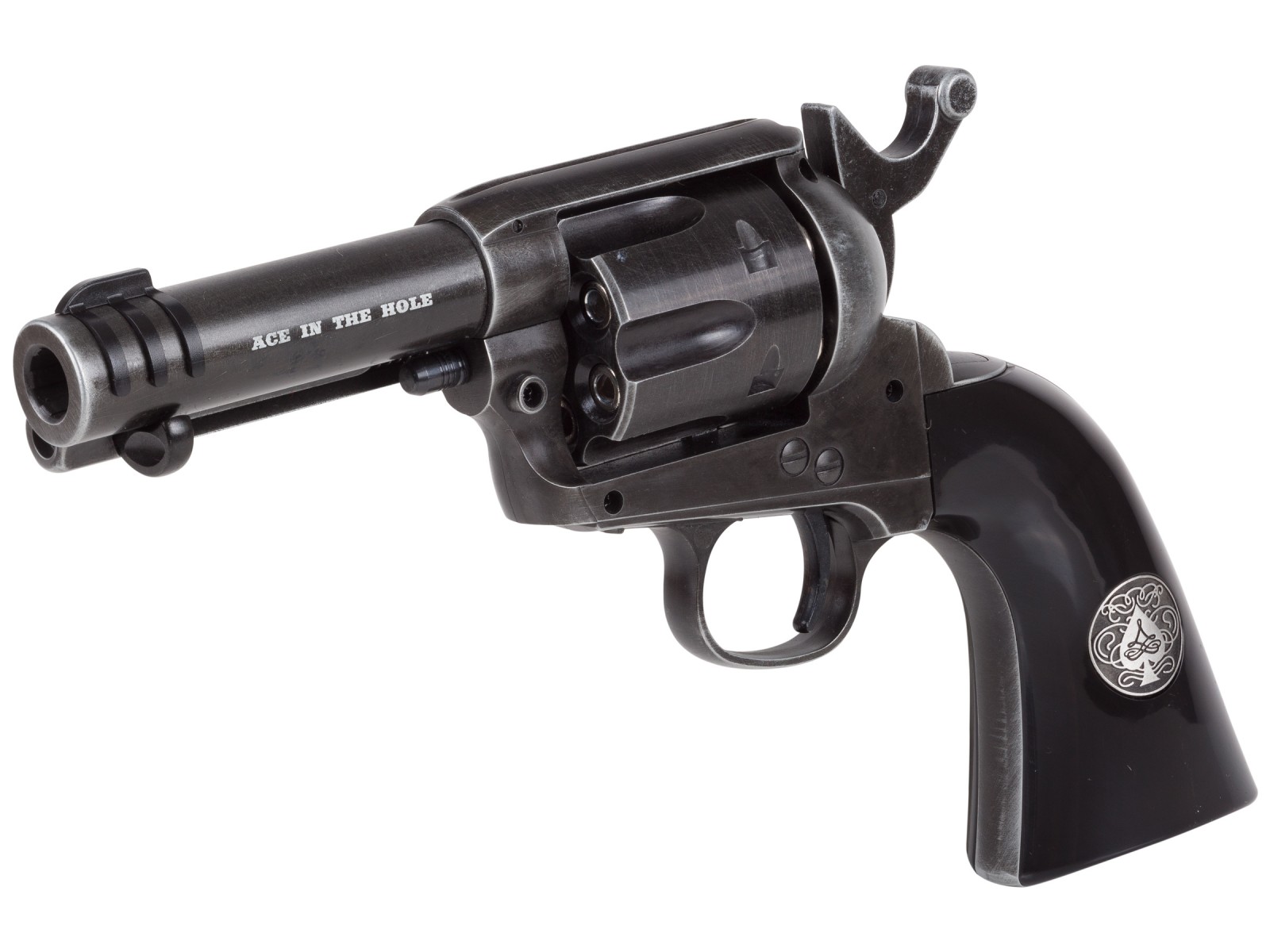 Average Customer Review
5.0
(58 reviews)
Create an online review   and share your thoughts with other customers
The most helpful favorable review
2 of 2 people found the following review helpful:
By coast dog from USA on 2017-11-20 15:22:03
Things I liked:
I use several cartridge type SA airguns for quick draw practice and this pistol is ideal for that purpose. My test for accuracy at 20' was with a steadied two hand stance. I placed all six pellets in a ragged elongeted hole that measured just .75 " using the supplied "snap in" front sight. Quick draw fan cocking and fanning gave me consistent center mass hits on a NRA "Tombstone" target at 15' to 18', great fun! I did not find the rounded "fanning" hammer a problem for single shot cocking and found it very fast when used for rapid fanning. I measured the trigger pull at about 2 lbs. 4 oz. which is on a par with my other SA airguns. I did notice a slight creep to the trigger. The creep is so slight I can not say it affects my use of the pistol at all, especially when fanning. "Feel" is hard to define and is very subjective however this pistol feels solid and well balanced in the hand. Although 2 1/2 " shorter than a 5 1/2 " model it is only 1/2 oz lighter giving it a neutral balance.
Things I would have changed:
I am not a great fan of the "weathered" look on any airgun but that is just me. I would love to see a "sheriff" model in chrome or blue.
What others should know:
I matched this pistol with a DeSantis cross drawer holster Model 083/53 made for a Colt SA Sheriff model, it fits exactly.
The most helpful critical review
1 of 1 people found the following review helpful:
By Joe from USA on 2021-02-12 07:14:58
Things I liked:
I like the look and feel of the pistol.
Things I would have changed:
Would not recommend it just because of the headaches over trying to get one that works! Customer service is slow and until I got a supervisor, they lack the desire of wanting to help.
What others should know:
Have had 2 of these now and the second one will have to go back! The pistol won't work properly and I've been working with customer service to find out why. The hammer won't pull back without holding the trigger and wiggling the barrel. I have watched many videos of guys using this same Ace In The Hole pistol and all they do is pull back on the hammer and fire, mine won't do that!