Legends M1A1 Full-Auto Reviews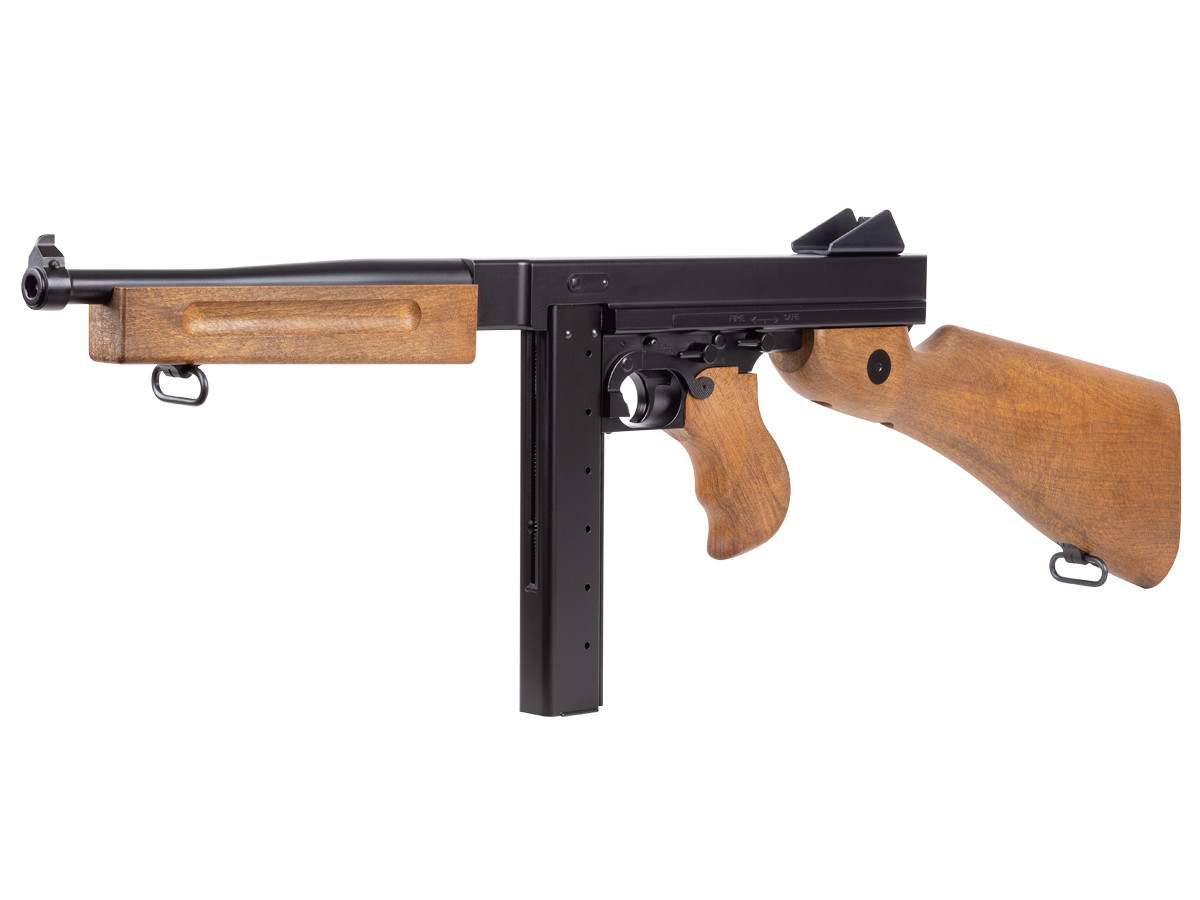 Average Customer Review
4.5
(71 reviews)
Create an online review   and share your thoughts with other customers
The most helpful favorable review
1 of 1 people found the following review helpful:
By David from USA on 2020-06-20 09:56:18
Things I liked:
This Legends M1A1 is definitely a smile machine. It is amazingly accurate for a smooth bore BB gun. At 45-60 feet, hitting plastic water bottles is no problem. It's harder to hit with on full-auto, but who cares? I think it's more fun than is legally allowed in a couple of states! I thought it would be a gas hog but sprayed some silicone lube into the works through the mag well and it smoothed up, and possibly speeded up the lock time. Opening and closing the valve faster may help it to use less gas. The gun gets a good 150 full power shots and starts to slow down by around 180. Tried reloading one more time just to see how much more it would shoot ( BBs are cheap ) but there wasn't enough gas left to empty the mag. Did I mention how much fun this thing is? The only problem I've had so far is that EVERYBODY wants to shoot it! Get one for yourself, you won't regret it, and no, I don't work for Pyramyd Air. Just be sure and stock up on CO2 and BBs. You're going to want to shoot it a lot.
Things I would have changed:
The only change I've made was to add a period correct Kerr type sling. Now it's perfect.
What others should know:
Keep it lubed. Everything works better and your new toy will last longer. When I change CO2 cylinders, I give it a spritz of oil in the barrel and keep the magazine well lubed inside and out. Don't over-do the oil, just keep everything slippery. Crosman CO2s and Daisy BBs work just fine in my gun..
The most helpful critical review
0 of 0 people found the following review helpful:
By Will on 2022-07-28 17:06:10
Things I liked:
I really liked the "authentic look and weight".
Things I would have changed:
Th e magazine was a pain to load until I made a little "tool" .
What others should know:
What everyone should know is that this gun is really just a piece of overpriced JUNK by Umarex. Umarex customer reps are very rude and unhelpful. It is my theory that this gun produces so much "torque" on full auto that it will literally bend the inner barrel, (which is just a cheap aluminum tube). The aluminum inner barrel is only supported by the breech seal and a small plastic carrier grommet at the end of the barrel, the rest is just "hanging in the air inside the outer barrel". I am in the process of repairing my Thompson. First, I had to straighten my inner barrel. Then I put rubber support grommets all along the barrel inside the outer barrel, then I filled all of the "open space" with FlexSeal. I haven't finished it yet, but I know that when I fire it on semi or full auto the inner barrel is not going to move or bend. I have been trying for quite a long time to get an inner barrel made out of stainless steel. That would solve a lot of problems. Very inaccurate ! Barrel moveme