Seneca Recluse Reviews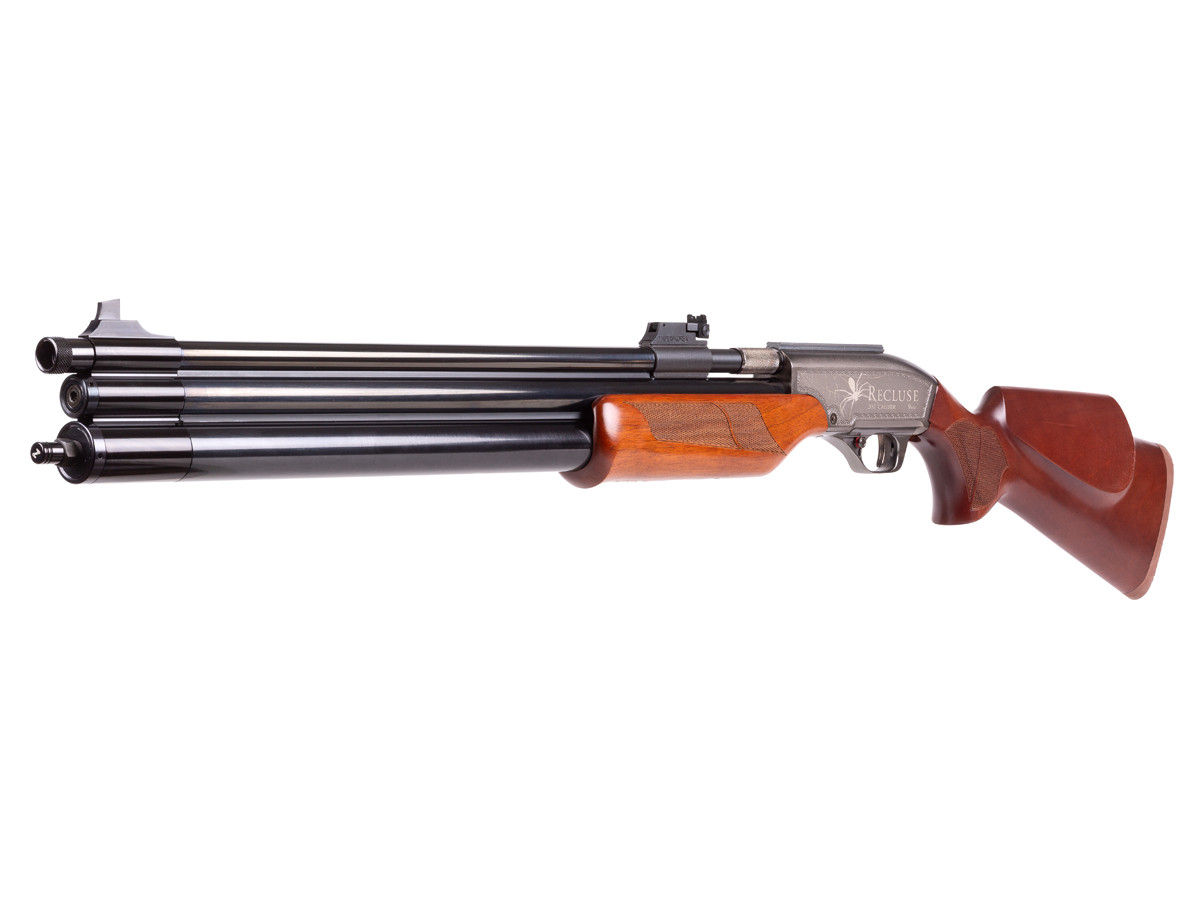 Average Customer Review
4.5
(32 reviews)
Create an online review   and share your thoughts with other customers
The most helpful favorable review
2 of 2 people found the following review helpful:
By Roger from USA on 2014-07-23 12:49:49
Things I liked:
This one is fine. It is accurate and hard hitting. I cast 85 grain lead bullets that would normally go in a 380 auto and it shoots them well which saves money over buying pellets. It shoots them at 810 fps on low power and 850 fps on high power. It is most accurate at 2500 psi down to 2000 psi. At full pressure the accuracy seems to suffer some. My neighbor saw this and he insist I give him the website so he could get one too.
Things I would have changed:
It is too easy to pull to full power when you are trying to use low power.
What others should know:
Do not lay this gun on its side when charging it! The internal seal can then fail to seat and you will have one **** of a time getting it to hold pressure until it reseats. Either stand it up on end or lay it upright in a shooting position to charge it. Now that you know that, you can avoid my frustration and keep on shooting. I have this same gun in 50 cal. The 35 is better. It shoots more shots between charges and the bullets are more accessible.
The most helpful critical review
0 of 1 people found the following review helpful:
By james from USA on 2013-03-05 09:07:03
Things I liked:
Lot's of power....
Things I would have changed:
Improve quality. It is certainly not made by Sig Sauer or Heckler & Koch. Bolt was loose right out of the box, had to use epoxy to tighten it up. Butt of gun became loose after about three weeks of owning it... Shouldn't have to do these things after paying alot of money for this gun.