Smith & Wesson M&P Reviews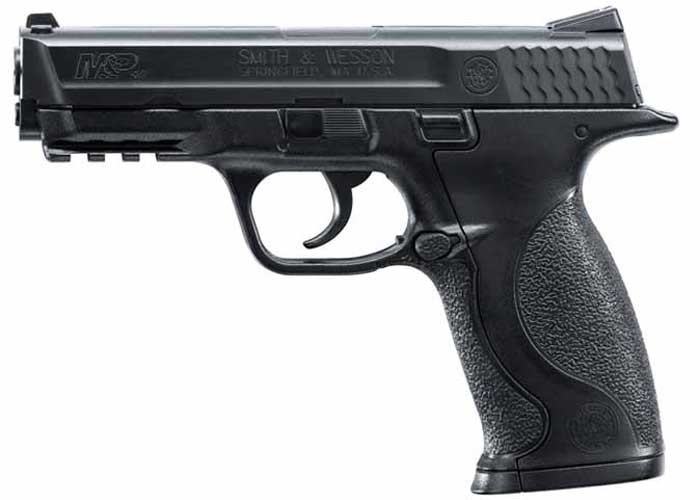 Average Customer Review
4.5
(93 reviews)
Create an online review   and share your thoughts with other customers
The most helpful favorable review
6 of 7 people found the following review helpful:
By William Davis from USA on 2013-09-06 04:10:15
Things I liked:
An update here, I now own 3 of these pistols, 2 black and one earth brown. All three have been shot to death and still function perfectly.
Things I would have changed:
Nothing ...
What others should know:
If you want to see what these pistols can do check out my facebook video (William Davis)of me shooting at a 12 oz soda can at 60+ yards. Whoever says these pistols are not accurate I beg to differ. They either got a bad speciman (it happens)or they are still learning to shoot. In my humble opinion this is one of the best pistols you can buy regardless of price. And only one place to get them ... PYRAMYD still #1 ...
The most helpful critical review
0 of 1 people found the following review helpful:
By Doug from Canada on 2020-05-12 10:36:15
Things I liked:
The Smith & Wesson gun, as depicted here, is excellent. Shoots straight, shoots fast and does not jam. This is the gun I ordered but I did not receive this gun.
Things I would have changed:
I received the cheaper Umarex version of this gun which sucks. This gun is inaccurate, shoots a different line each time, jams if you shoot quick and the cheap plastic insides break frequently. This is what you sent me. I did not order this gun.
What others should know:
Like the page says, I was supposed to received the Smith & Wesson MP 40 by Smith & Wesson. This is a great 480 FPS gun with metal components inside. I used the first one I had so much I wore it out and was trying to replace it with same. However, what I received was the cheap Umarex version that only shoots 410 FPS and it has plastic components inside. I already have the Umarex gun and did not like it, it failed soon after I bought it. Bait and switch or just a mistake? We will see, currently waiting to see what Pyramid Air is going to do about this. Not having a great feeling about it so far.