Smith & Wesson M29 Reviews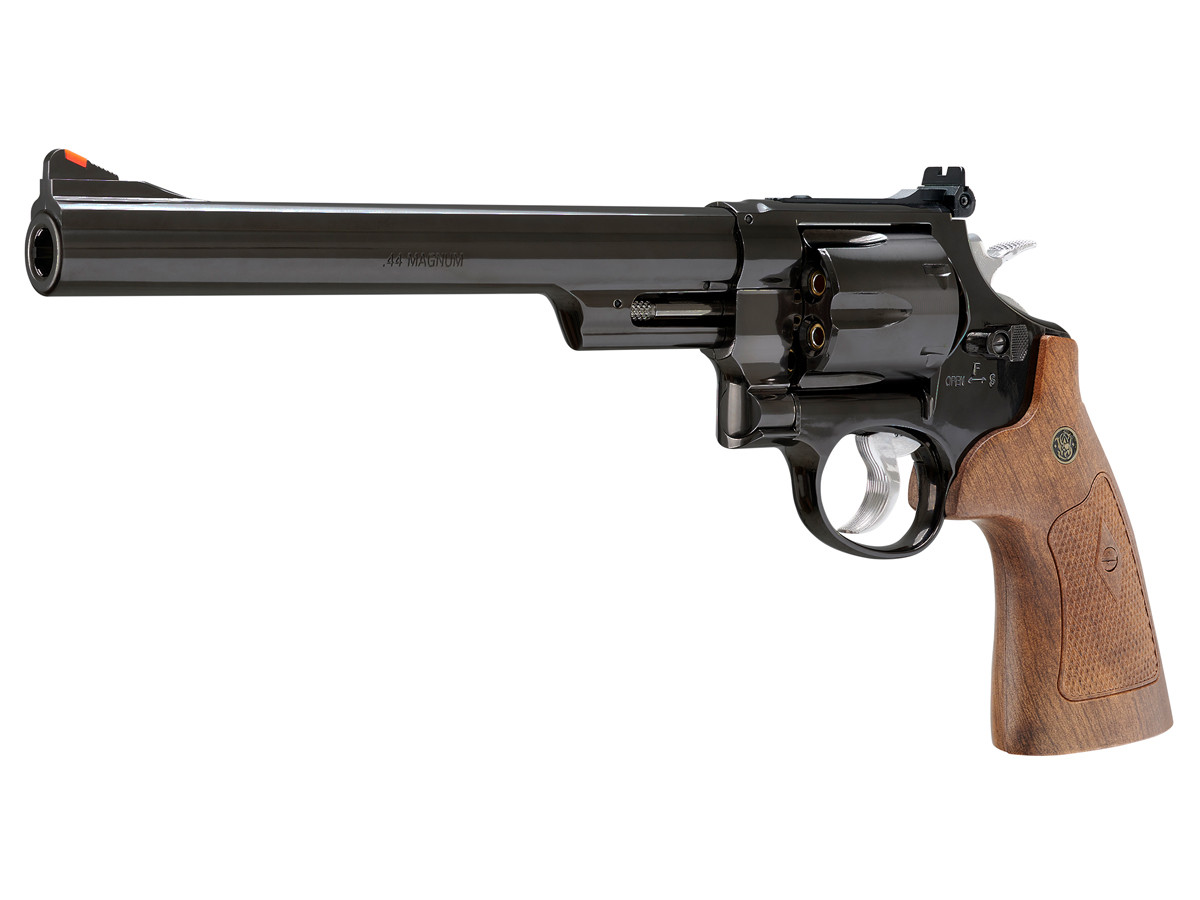 Average Customer Review
4.5
(53 reviews)
Create an online review   and share your thoughts with other customers
The most helpful favorable review
2 of 2 people found the following review helpful:
By Dick from USA on 2021-12-31 16:33:54
Things I liked:
Almost everything. The M29 reminds me of a Smith & Wesson K22 Combat Masterpiece that I owned many years ago. It has a comfortable feel and the looks are classic. This replica is a work of art. I keep a micro-fiber cloth with the M29 in a soft case so that I can clean fingerprints off of the frame after use. The finish is superb and deserves care so be sure to wipe after target practice This replica should be in your collection.
Things I would have changed:
The trigger pull is very hard and I find it difficult to achieve accuracy due to the ability to fire it with a steady hold while I pull the trigger. My Wheeler Trigger Pull measures 9 points 12 oz on double action and 6 pounds 13 oz in single action, so the reviews are accurate. I'm sure this is comparable to my old K22, but I was much younger and was able to achieve accuracy against a hard trigger pull back then. I will definitely need to adjust the trigger pull weight before judging accuracy of the M29. I deliberately left no accuracy rating, since I can't evaluate that until I make adjustments to the trigger.
What others should know:
My test results were pretty good using my Caldwell Crony. Using Umarex Hormandy Black Diamond Steel BBs I measured a Max Velocity of 412 fps and an average velocity of 401 fps with an SD of 6.05. Using the pellet cartridges from my Colt Peacemakers and H&N 5,71 gr, Trophy Green pellets, I measured a Max Velocity of 381 fps and an average of 375.83 fps with a SD of 5.61. Respectable performance, in my opinion. Be sure to use a quality BB like Black Diamond steel BBs if you are looking for good velocity. Garden variety BBs averaged 373.83 fps, almost 30 fps lower than quality brands. I think Dirty Harry would be proud of this 44 magnum replica. It is heavy but the heft is what you would expect from a quality replica. I love it.
The most helpful critical review
0 of 0 people found the following review helpful:
By Jeff from USA on 2023-01-13 19:40:37
Things I liked:
It looks amazing. Very good replica.
What others should know:
I ordered two. One was a gift. One fell apart when I opened the cylinder. It literally fell apart in my hands.