Smith & Wesson M29 Reviews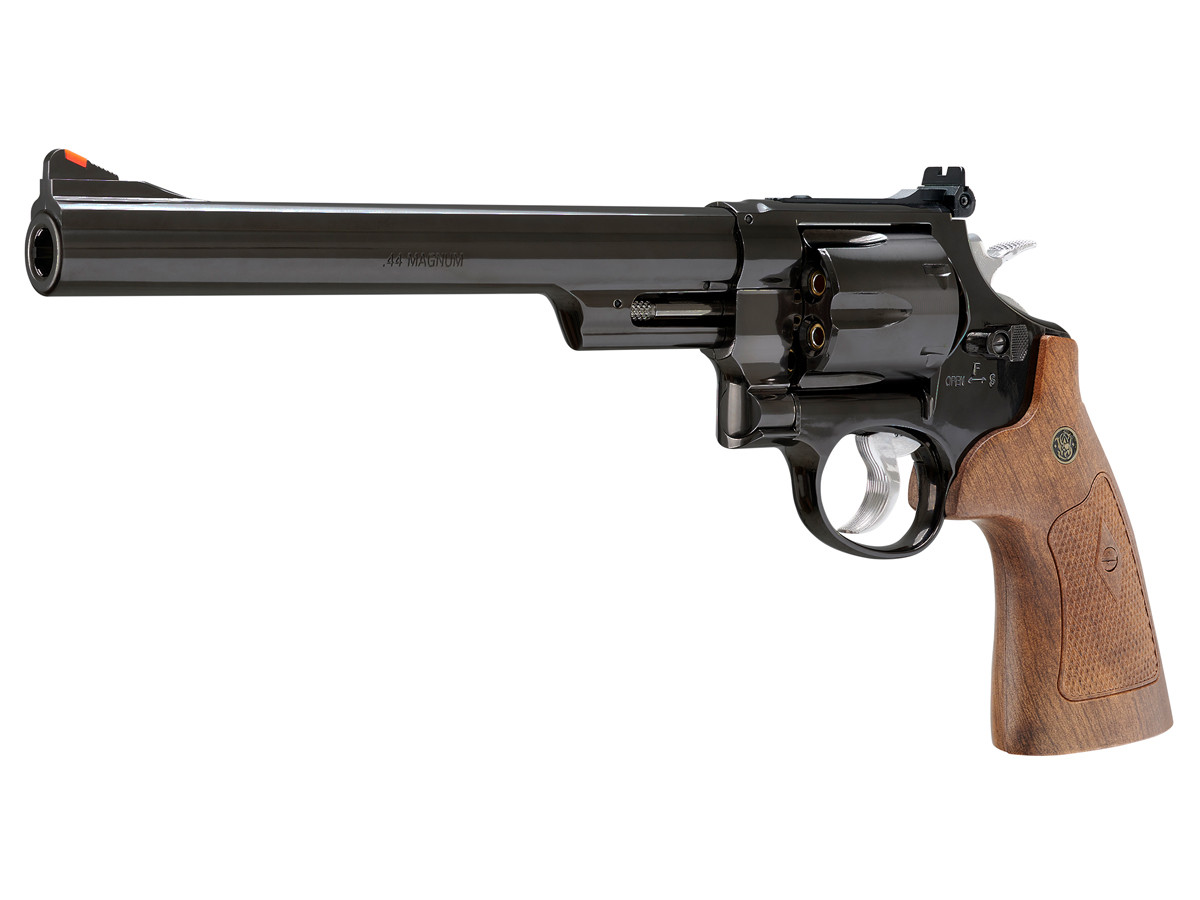 Average Customer Review
5.0
(47 reviews)
Create an online review   and share your thoughts with other customers
The most helpful favorable review
1 of 1 people found the following review helpful:
By David from USA on 2021-11-17 17:02:07
Things I liked:
I now own two Model 29s. One was made by Smith & Wesson, the other by Umarex. Comparing the two side by side is amazing. The Umarex's attention to detail, right down to the pinned barrel, is incredible and the blued finish is beautiful. The cylinder seemed wobbly at first but pulling the trigger or cocking the hammer pops up the cylinder stop and locks it up tight for the shot. Accuracy is surprisingly good, considering that it is a smoothbore. The cartridges are the same as for the Umarex Colt SAA so I tried the pellet cartridges from my Colt with Crosman 7.9 grain domed hollow points. Just shooting off hand, accuracy with BBs or pellets is definitely minute-of-beer can good out to 45-50 feet. Maybe not quite as good as the Colt with it's rifled barrel but still good enough to be fun. The pellets did seem to be a little more accurate than BBs. The single action trigger is very smooth. Double action trigger pull is acceptable with a clean, predictable break.
Things I would have changed:
Given the overall high quality of this revolver, it's good trigger and especially it's adjustable target sights, it really deserves a rifled barrel. C'mon Umarex.
What others should know:
Even if you don't harbor any secret Untidy Hairy fantasies, this a great BB gun!
The most helpful critical review
0 of 0 people found the following review helpful:
By TwoHarbors from USA on 2022-01-20 15:49:06
Things I liked:
Box and overall look is cool.
Things I would have changed:
This is definitely an air soft pistol that was converted - mixed. It's a lot of sizzle and not much steak- specifically it feels like like metal on top of cheap plastic. I was lucky enough too own and purchase a UMAREX SW revolver in Germany and Umarex's quality is dropping - fast.
What others should know:
Glad to see price dropped. Pyramid Air is always excellent. Just my honest feedback on a air gun I was waiting to be "less flimsy."