Umarex Air Javelin Reviews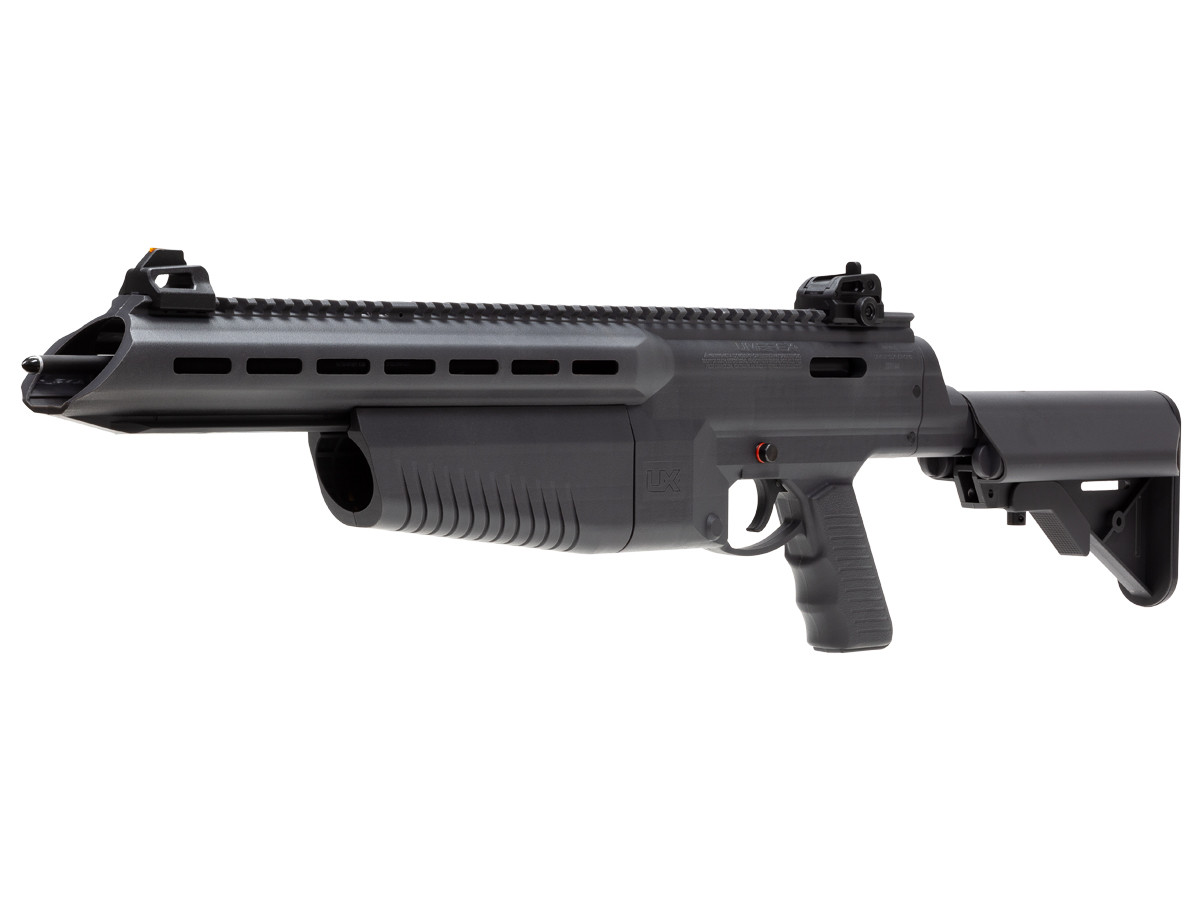 Average Customer Review
5.0
(24 reviews)
Create an online review   and share your thoughts with other customers
The most helpful favorable review
2 of 2 people found the following review helpful:
By David from USA on 2020-02-07 19:51:29
Things I liked:
This is surprisingly accurate if a bit loud. I zeroed the sights in 5 shots and it was hitting well at 20 yards. It is simple and easy to use. I got well over the advertised 27 shots off the first tank although they were hitting a bit low after 30. I like that the 5# trigger pull is long as a safety feature. I have not tried it beyond twenty yards. The safety is effective but a bit loud. The adjustable stock is very nice and it is light at 4.5 lbs. I will definitely hunt small game with it.
Things I would have changed:
There was a glare problem with the tapered aperture of the rear peep sight and I simply reversed it to solve that problem. Also the rear sight is a little sloppy and can move from side to side but putting two pieces a black tape inside the ears as shims tightened it just fine.
What others should know:
You can build your own bolts from 2016 aluminum arrow shafts and they are very accurate.
The most helpful critical review
1 of 1 people found the following review helpful:
By Steve from USA on 2020-12-05 23:36:52
Things I liked:
This jem is light weight, thus easy to handle. The Co2 cartrige is easy to install. The Patridge open sights are a standard in the industry of shooting (move the rear sight in the direction you want the projectile to go (the impact on the target)). The Peep-sight should make this [rifle] easier to shoot accurately. Accuracy is SO good, [I] must shoot individual targets per shot or risk "Robin-Hooding" 90% of the time at 10 yards.
Things I would have changed:
The trigger pull weight at break is about 20+ pounds (on mine; I don't have a scale). ..more shots per cartridge would equal less noise. With the 12 gram cartridges, you hear the sound of the projectile impact over the sound of the gun (12 gram cartridges wouldn't even get the arrow away from the gun). I realize the loss of projectile velocity -- bummer. I'll try a dot-optic when the weather warms up, more favorable, to co2 use, and for those not in tune with open sights.
What others should know:
If you think this will be inexpensive to shoot, think AGAIN. The price of the Co2 cartridge / (divided by) 27 (approx # of shots per cartridge is the formula I'd use) -- you do the math. If you reload, a LARGE center fire rifle might be cheaper to shoot. There would be noise complaints if I shot this at my favorite [local] indoor Archery range. Normally you don't expect to need hearing protection at an archery range. It's as loud as my Umarex Saber (it's not EVEN close to back-yard friendly!!)