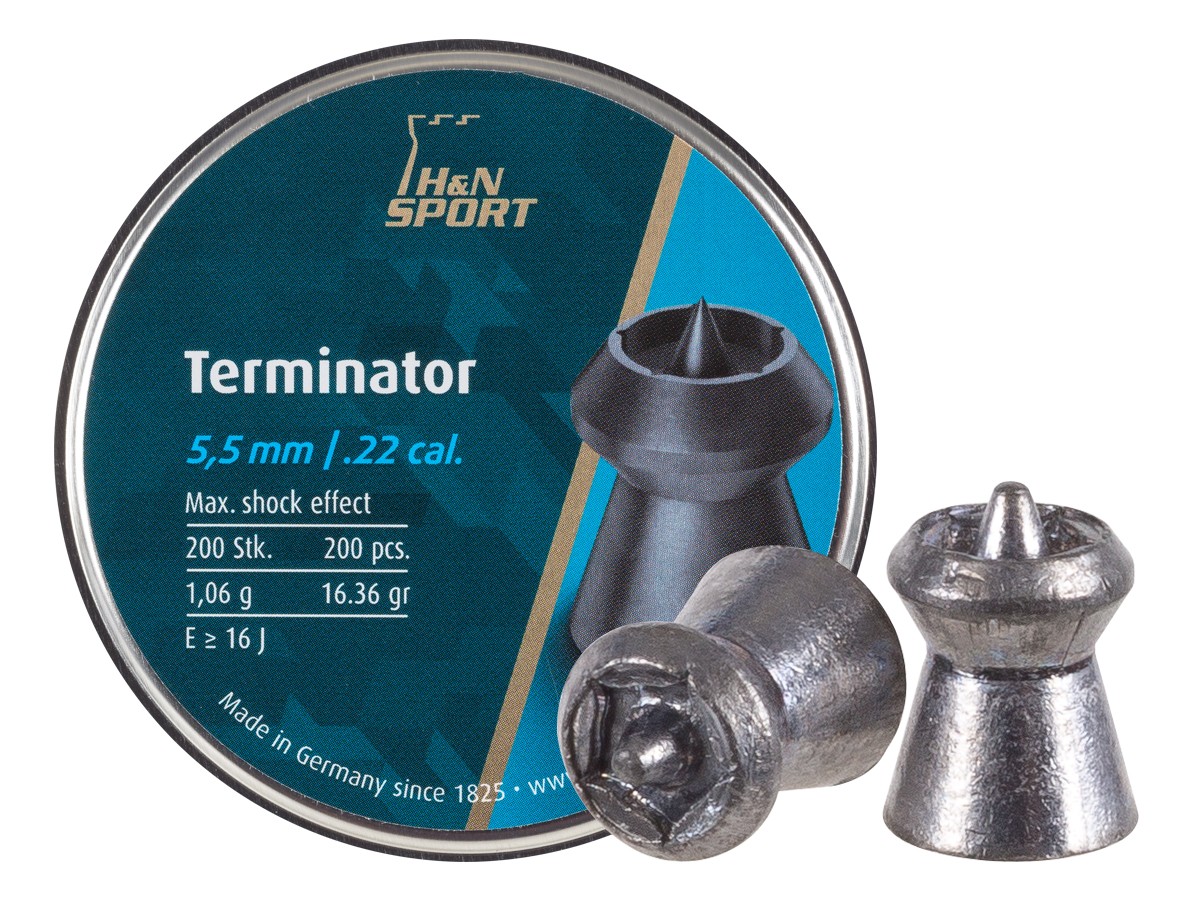 Create an online review   and share your thoughts with other customers
The most helpful favorable review
2 of 2 people found the following review helpful:
By Airgun Papa from USA on 2014-10-06 15:56:19
Things I liked: Expands nicely with plenty of upset at 892 fps muzzle velocity. Nicely formed and very good weight.
Things I would have changed: Like most everyone, the tin should have a screw on lid.
What others should know: I had already tried the H&N Terminator from my Benjamin Marauder Light Rifle which is built off the P-rod base product and it was fine but did not expand much at the same velocity. On a whim I decided to try the seemingly identical Beeman Devastator. The Beeman must be made from a softer lead compound because it expanded much better than the Terminator. Accuracy of bot pellets was outstanding. The terminator grouped 5 shots at 25 into .415". I have not yet put the Devastator on paper but while chronographing it the first shot hit a small branch on a bush at 30 yards behind the Chrono which was set up at 20 yards. (50 yard total.) I held to the same aim point for the next 7 shots and hit the limb each time in the same small area. The limb was about 3/4" in diameter. I have no doubt that this pellet is as accurate as the Terminator and suspect it is even better.
The most helpful critical review
1 of 1 people found the following review helpful:
By Greg from USA on 2018-06-01 14:14:17
Things I liked: the configuration of the pellet.
Things I would have changed: 22 diameter is too snug in the swarm rifle and some pellets don't fit.
What others should know: when checking out pellets I decided to go with certain recommendations of the pellet manufacture. When time test and longer shooting trials found the rifle seems to like certain pellets far more than what is recommended sometimes.